Ex-Jim Clark Aston could fetch record £15m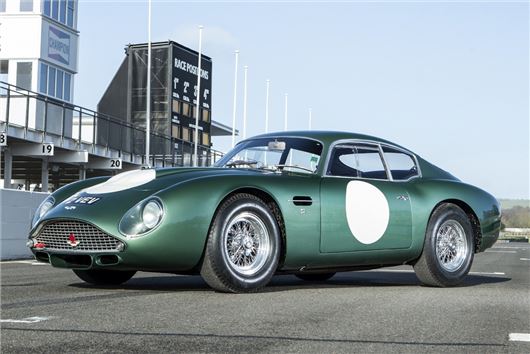 Published 09 February 2018
An Aston Martin that was famously crashed by racing driver Jim Clark could fetch up to £15m at auction – making it the most expensive car ever sold at auction in the UK.
The Essex Racing Stable team 1961 Aston Martin DB4GT Zagato '2 VEV' has been in single family ownership for the past 47 years. They paid just £3600 for it in 1971.
It will be auctioned by Bonhams at the Festival of Speed sale on 13 July. If it makes it £15m, it will be the most expensive car sold in Europe. 
The current UK record is held by the Tim Birkin Bentley 'Blower' that made £10.4m in June 2012. Astons are hugely popular with overseas buyers. A DBR1 sold at auction in the US in August for £17.5m, making it the most expensive British car ever sold.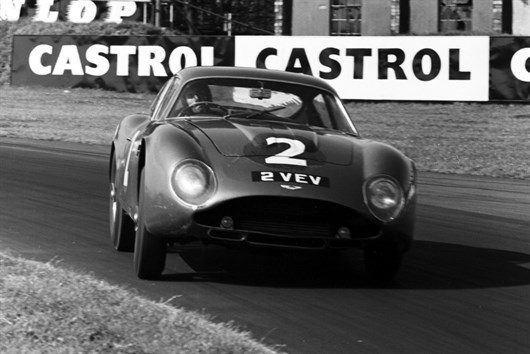 Known as '2 VEV' because of its registration, it is the most important DB4GT Zagato ever made. Not only is it one of two of the legendary 'VEV' quasi-works cars, it is also one of only three configured in the ultra-light DP209 specification.
It was also driven in period by two-time F1 champion Jim Clark. It raced internationally throughout 1961-62 against rival Ferrari 250 GT SWB and Ferrari 250 GTO Berlinettas, vehicles which now count amongst the most valuable cars in the world.
'2 VEV' was campaigned by owner John Ogier's Essex Racing Stable team as a quasi- works Aston Martin. In 1962, Clark became involved in a multi-car accident at Goodwood. Just after re-joining the race following a pit stop, he spun at Madgwick Corner in the path of race leader John Surtees's Ferrari 250 GTO. The two cars collided and crashed into the safety bank.
The Aston achieved success in historic racing throughout the 1980s and 1990s campaigned by Roger St John Hart and then Aston Martin Owners' Club personality Nick Cussons. It was restored by the Aston Martin factory in the mid-1990s.
Archive images: JARROTTS.com
Comments
Author

Keith Moody
Latest