Full Results From Historics 23rd September Classic Car Auction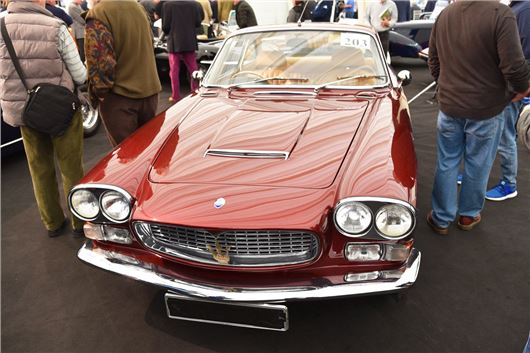 Published 25 September 2017
Historics massive 23rd Septamber sale involved a total of 162 consignments across ten decades and 45 marques of motorcars and motorcycles.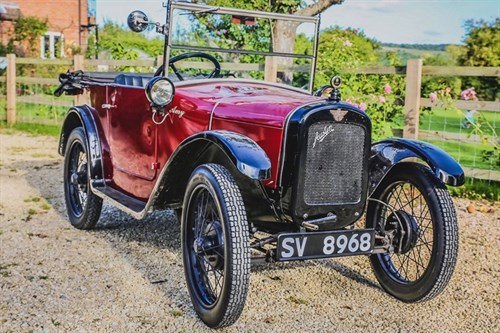 The oldest car was a 1927 Austin Chummy, sold for £11,985 including commission.
The youngest car was a 2013 Mercedes-Benz CL63 AMG, sold for £45,920 inclusive
Total sale revenue was £2,942,274
Of the 162 consignments, 116 have been sold to date (a sale rate of 72%).
The magnificently-presented 1966 Maserati Sebring Series II (main photo), one of 242 produced, proved a star of the sale, sold for £269,920 inc.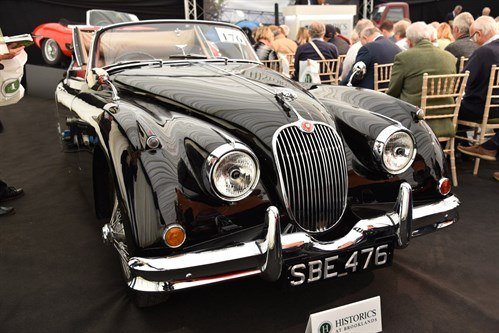 Jaguar prices were robust, with a stunning XK150SE Drophead Coupe making £137,760 inc,  a 1966 E-Type Fixedhead Coupe 4.2 selling above estimate just shy of £!00,000 and a 1972 Series III Roadster  exceeding similarly its top estimate at £78,400.
A 1937 Jaguar SS Saloon sold for £40,320.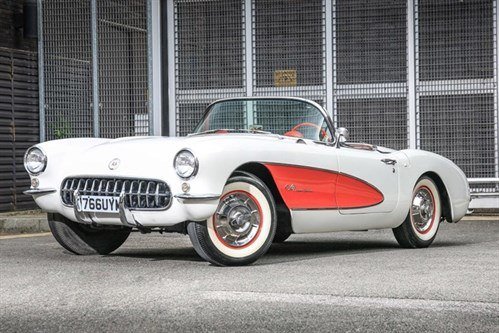 The outstanding, award winning 1957 Chevrolet Corvette C1 sold for £50,000 and a 1963 C2 Corvette roadster for £56,000.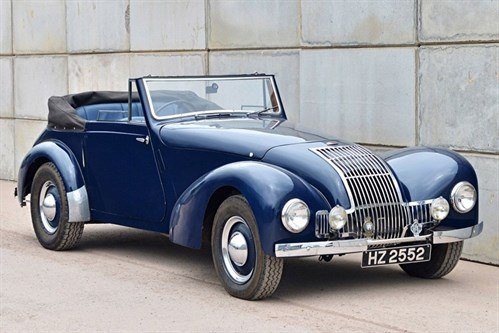 The 1949 Allard M-Type DHC sold for £21,560.
 A pristine 1965 Morris Mini Cooper S 1275 Mk.I made £38,640.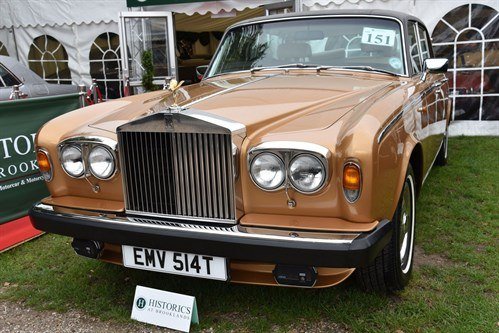 A one-owner 1979 Rolls-Royce Silver Shadow II with under 25,000 recorded miles gracefully ascended to over twice its mid estimate, selling for £42,560
A Mercedes-Benz owned 1966 230 SL Pagoda, also went over estimate at £88,296
As usual, Historics offered a number of individualistic, 'quirky', consignments, top honours going to a 1957 Brutsch Mopetta microcar – one of only 14 ever built - that proved its rarity value by passing to a new owner for £46,000, whilst an imposing 1962 Renault Galion pick-up truck, presented and sign-written in Ferrari livery astounded many with a flood of bidding that raised this no reserve oddity to a sale price to £33,600 
HISTORICS AT BROOKLANDS - SALE 31 -SEPTEMBER 23 2017 - BROOKLANDS MUSEUM

Moto Guzzi 500S + Sidebox

 
 
 
 

Renault Avantime Dynamique

 

Jaguar XJS Lynx Convertible

 
 

Alfa Romeo Montreal Restoration Project

Ford Escort RS Turbo Series I

 
 

MGC Roadster 'The Monster'

Ford Transit Doormobile Mk. I

Rolls-Royce Two Door Mulliner Park Ward

 

Aston Martin DB7 Vantage Volante

Alfa Romeo Spider Series 3 Aerodinamica

Rolls-Royce Silver Shadow II

Rolls-Royce Silver Wraith

 

Mercedes-Benz 280 SE G-Wagon

 
| | | | | | |
| --- | --- | --- | --- | --- | --- |
| | | | | | |
| | | | |   | |
| | | | | | |
| | | | |   | |
| | | | | | |
| | | Jaguar E-Type Series III Roadster | | | |
| | | Austin Healey 3000 Mk. I BT7 | | | |
| | | | |   | |
| | | Morris Mini Cooper 'S' Mk. I (1275cc) | | | |
| | | Jaguar E-Type Series II Coupé | |   | |
| | | Porsche 911/934 'Jagermeister Tribute' | |   | |
| | | Rolls-Royce 20/25 Sports Saloon | | | |
| | | | |   | |
| | | | |   | |
| | | Jaguar E-Type Series I Roadster (4.2 litre) | |   | |
| | | Jaguar XK140 Drophead Coupé | |   | |
| | | | | | |
| | | Mercedes-Benz 230 SL Roadster | | | |
| | | Austin Mini to Cooper S Specification | | | |
| | | Jaguar XK150 Drophead Coupé | | | |
| | | | | | |
| | | | | | |
| | | | |   | |
| | | | | | |
| | | | | | |
| | | | | | |
| | | Bentley Continental Flying Spur | | | |
| | | | | | |
| | | Alfa Romeo Guilia GT Sprint | | | |
| | | Mercedes-Benz 230 SL Pagoda | | | |
| | | Jaguar E-Type Series II Roadster | | | |
| | | Jaguar Mk. X Saloon (3.8 litre) | | | |
| | | | |   | |
| | | | | | |
| | | Rolls-Royce Silver Cloud II | | | |
| | | Bentley Continental Series II | |   | |
| | | | | | |
| | | | | | |
| | | | | | |
| | | Jaguar E-Type Series I Fixedhead Coupé | | | |
| | | | | | |
| | | | |   | |
| | | | | | |
| | | | |   | |
| | | | |   | |
| | | Jaguar E-Type Series I1⁄2 Roadster (4.2 litre | | | |
| | | Maserati Sebring Series II by Vignale | | | |
| | | | | | |
| | | | |   | |
| | | Rolls-Royce Silver Spur II | | | |
| | | Jaguar E-Type Series III Roadster | | | |
| | | | |   | |
| | | | | | |
| | | | |   | |
| | | Jaguar E-Type Series I Roadster 'Flat Floor | |   | |
| | | | | | |
| | | Mercedes-Benz 190E Cosworth | |   | |
| | | Aston Martin Virage 'Widebody' Volante | |   | |
 Unsold lots still open to offer:-
Comments
Author

Honest John
Latest