Modern classics in demand at CCA June sale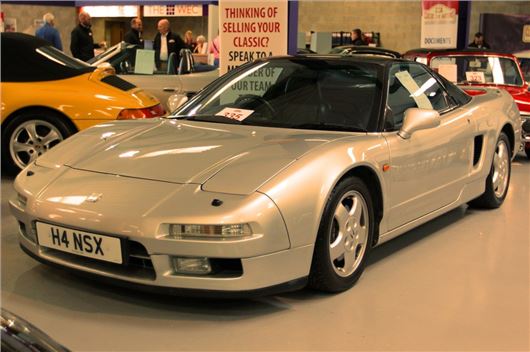 Published 13 June 2017
A 1991 Honda NSX manual was one of the big stars at Classic Car Auctions June sale – proving interest in modern classics continues to grow. The car attracted lots of attention in the room on 10 June, on the telephones, and online, pushing the final price to £41,250 - £9000 over its lower estimate.
Other moderns in demand included a 1990 Lancia Delta Integrale 16v, which sold for £19,800, passing its lower estimate by £4,800 and a 2010 Ford Focus RS achieved a similar feat with a final sale price of £31,900.
Porsche proved popular, with a 964 series 1990 Porsche 911 Carrera 2 that climbed nearly £3500 past its lower estimate to a final price of £43,450. And a 1984 930 series 911 Turbo was sold to an internet bidder from Belgium for £59,000 including premium.
BMWs also commanded strong money, with a 1982 635 CSi outstripping its estimate by over £9000 to reach a final sale price of £34,320. An E36 M3 EVO convertible, first registered in 1997, sailed past its lower estimate by almost £6000 to finish with a final total of £12,980.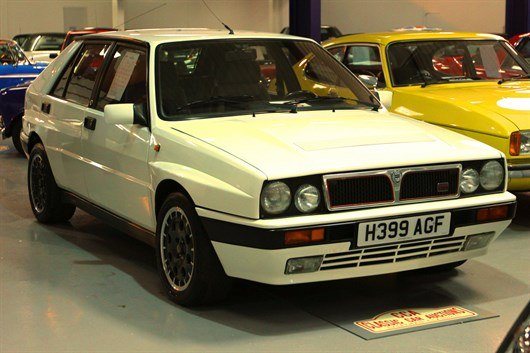 Bang on trend, several of the Jaguar XJS models on offer caused excitement with a 1990 V12 convertible sliding easily past its lower estimate by £2700 to £11,220 including premium and a 1989 model achieved £20,350.
But it was a replica Lamborghini Countach that stole the show when an intense two-way bidding war broke out over the Dave Shorts example taking the final price, including premium, to £50,050, over £30,000 more than its original lower estimate.
Headline cars such as the 1971 Series III Jaguar E-Type, a 1967 Austin Healey 3000 and a 1970 Mercedes Benz 280 SL Pagoda were all hammered away successfully with the E-Type achieving £68,200 and the big Healey £60,500. The 280SL, with its Riviera cachet, attracted brisk bidding on the 'phones and eventually sold for £62,700, almost £13,000 over its lower estimate.
Minis and MGs also did well on the day. A 1966 Downton-tuned Austin Cooper enjoyed close inspection pre-sale from crowds of enthusiasts and was successfully hammered away for £36,300, while an impressive 1968 MGC GT rocketed past its lower estimate by almost £9,000 to fetch £23,650 on the day.
Classic Car Auctions achieved an 80 per cent sales rate when it offered 160 cars at the Warwickshire Exhibition Centre near Leamington Spa on 10 June. The total sales value was £1.8 million. See the full results.
Comments
Author

Keith Moody
Latest