Unique 2012 AC 378 GT Zagato Prototype in Historics 4th March Classic Car Auction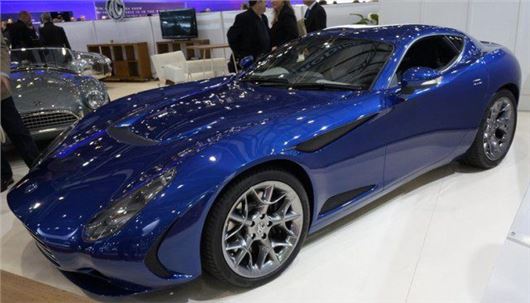 Published 04 February 2017
The one and only AC 378 GT Zagato 2012 Geneva Motor Show Prototype is one of the stars of Historics 4th March Classic Car Auction.
This unique car, intended to revive the AC brand, missed 'press day' and, like Jacques Tati's camping car in the movie 'Trafic' almost never appeared at the show at all due to a dispute with Swiss customs.
The British sports car specialist had teamed up with fabled Italian coachbuilder, Zagato, to create the all new AC 378 GT Zagato at a retail price of 100,990 Euros. Its 6.2 litre V8 pumped out 440HP. Unkile some prototypes, the AC 378 GT Zagato is a fully road registered example and was filmed on road and track for the Double Twelve motor show in 2015, still showing on You Tube. It is estimated at £105,000 to £135,000.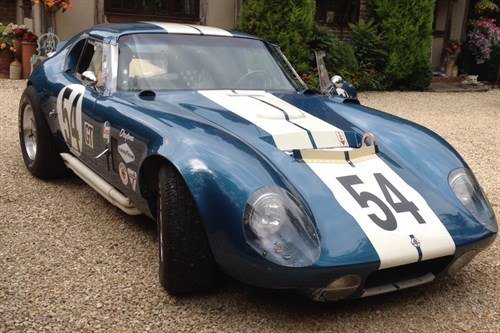 Also likely to get a few pulses racing, this Cobra Daytona coupe is, in fact, a replica. The original was built for racing, specifically to take on Ferrari and its 250GTO in the GT class. Only six original Coupés were ever made and they captured the 1965 FIA World Championship for America in the last years before Ford got heavily involved in taking on Ferrari. Famously tested on the M1 at more than 180mph, each of the original six Daytona Coupés is valued at more than $8 million. Built by respected Factory Five in Canada, this Shelby Daytona Coupé is an authentic copy with a Ford 351W engine bored out to 363ci, developing 450HP and a TKO five-speed gearbox. Supplied with a V5C registration document and a current MoT test certificate it is estimated at £32,000 to £36,000.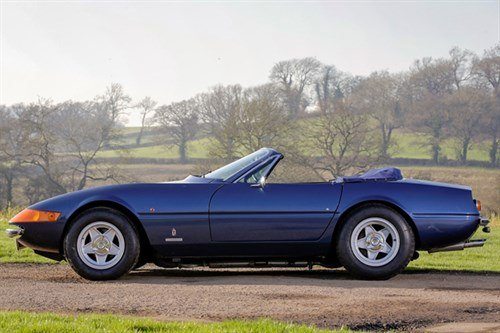 Another replica, this rare righthand drive Ferrari Daytona Spiders by Southern Roadcraft is based on and registered as a 1974 Ferrari 365 Coupé, keeping the original matching chassis and engine numbers with a manual gearbox. It is a near-exact copy of the original 365 GTB/4 Daytona Spider using the wheels, lights and instruments from a donor Ferrari 365. Believed to have been built in the 1980s, this Daytona Spider is in superb condition throughout having only completed a very limited mileage since its construction. Finished in Sera blue with light blue leather interior, it is supplied with a V5C registration document, importantly describing it as a Ferrari 365 and a MoT test certificate which expires in March 2018. It is estimated at £95,000 to £120,000.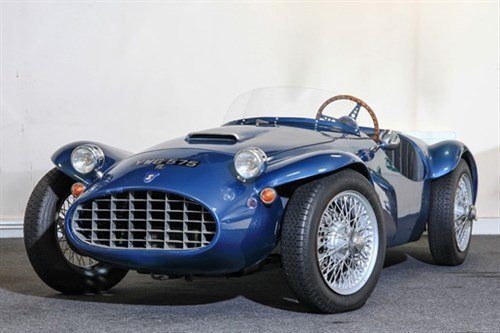 Finally, in this short selection from what promises to be an amazing sale, an ecovation of a 1953 Siata 208S. The Siata 208S introduced in 1953 featuring FIAT's 2.0 litre 8V engine. 35 were built between 1953 and 1955 priced at $5,300. The car rose to prominence after Steve McQueen bought model BS523 from Siata importer Ernie McCaffe in the mid-1950s. McQueen reportedly dubbed the car his "Little Ferrari". This Siata evocation is a fully aluminium-bodied roadster and bears visual similarity to that of a 208 CS Bertone Spider Corsa from 1953. The chassis is from a 1950 FIAT together with the suspension, steering and brakes. The engine is a tuned 1100cc with a performance manifold, twin-choke Weber carburettor and 4-Speed manual transmission. It sits on Borrani style wire wheels and is finished in blue with twin black upholstered race seats. Formerly part of a deceased estate, documentation includes copies of the former Italian Libretto and a current UK V5C. It is estimated at £40,000 to £50,000.
Extensive online catalogue of these and other entries at: Historics
Viewings: Thursday 2nd March 2017 from 10.00am and Friday 3rd March 2017 from 10.00am
Sale: Saturday 4th March 2017 
Comments
Author

Honest John
Latest