Surprising and delightful vehicles in Historics 26th November Classic Auction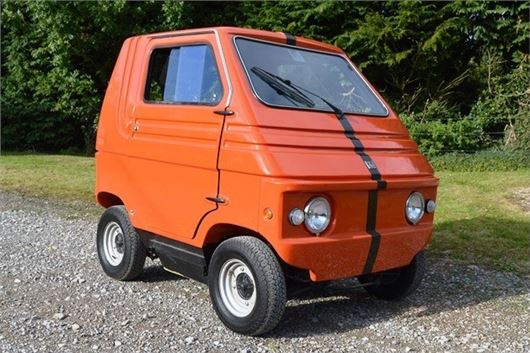 Published 03 November 2016
Historics Classic car auction at Mercedes Benz World, Brooklands on 26th November will feature some vehicles you've probably never seen before.
The Zagato Zele was an electric citycar conceived at the time of the mid 1970s oil crisis. (In the UK, motorists were actually issued with reprints of post-war fuel ration books.) The Zele 1000 was based on a modified FIAT 500 floorpan and powered by three 12-volt batteries that could be charged from a domestic socket. This 1974 example has covered a mere 99 kilometres, is UK registered and is offered with new batteries and a mains charger. Estimate £12,000 to £14,000.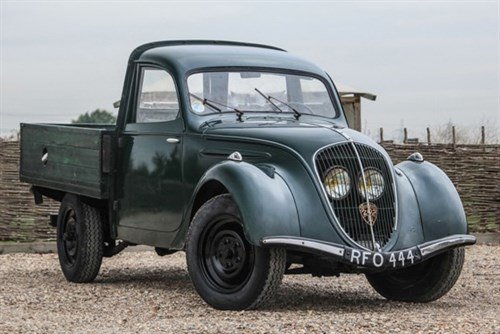 Historics has previously offered a Peugeot 202 camionette. This time it's the turn of a 202 pick-up. Powered by a 1,133cc four-cylinder engine developing 30PS, through a 3-speed gearbox it could manage 100kmh. This quintessentially French 1948 202 offers an excellent opportunity for a collector, a restaurateur or a purveyor of French food and wine and is offered at no reserve.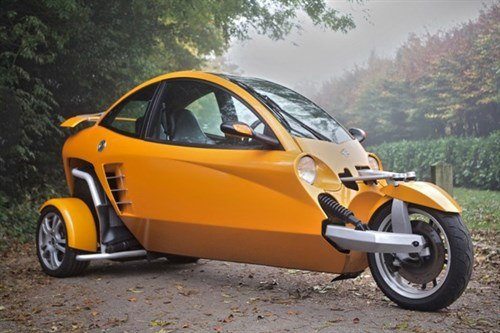 A little quicker, this 2008 Carver One was an attempt to combine car and motorcycle into an efficient all weather mode of transport that looked like a wingless jet fighter. Running a turbocharged 660cc 4-cylinder kei-car engine and 5-speed transmission it had a top speed of 115mph and a 0-60 of 8 seconds. This example is one owner, offered for sale by the original owner and is allegedly huge fun to drive. Estimated at £13,000 to £18,000.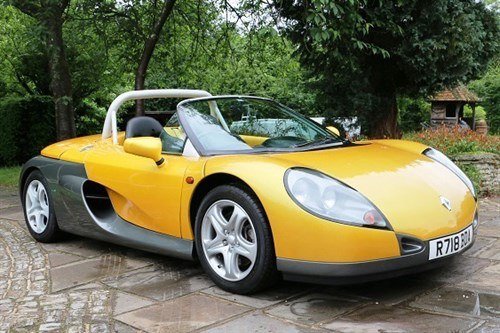 The 1997 Renault Sport Spider was an attempt by the French manufacturer at an affordable ready-made racer with its own race series. Built by Alpine in Dieppe it featured a mid mounted 150PS 2.0 litre engine from the Renault Megane Coupe and no windscreen (though this later became an option for the road-spec cars). Many were seen at track day events in the late 1990s though this rare RHD example apparently never raced. It comes with V5C and MoT and is estimated at £22,000 to £26,000,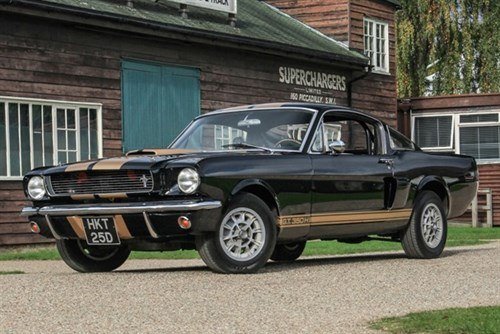 They used to say "the fastest car is a rental car." In this case it probably was. Almost unbelievably, back in 1966, after Ford released its 310HP Shelby Mustang GT350 road-legal race car, the Hertz company put 1000 of them on its rental fleet, re-named the GT350H, at a fee of $17 a day. Available first in Raven Black with Bronze stripes, and later in Wimbledon White, Sapphire Blue, Ivy Green and Candy Apple Red the 'Rent-a-Racers' were hired from local Hertz depots, then drag raced and circuit raced over the weekends. This GT350H was delivered on 31-3-1966 and was later upgraded to a four-speed manual. It's estimated at £72,000 to £82,000.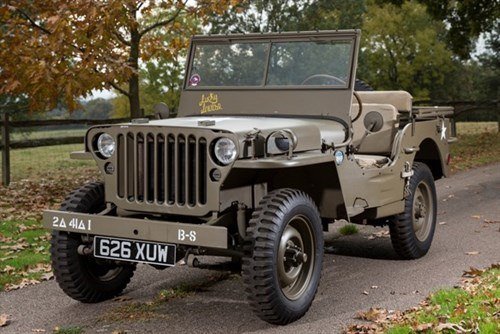 Finally, a piece of history in the form of a 1942, first full production year Willys MB Jeep. In 2008, this one underwent a total nut and bolt restoration including the fitting of a more effective servo assisted braking system, 12-volt electrics and halogen headlamps, making it a viable daily driver. Unusually for such a collectible car it's offered at no reserve.
More about the sale and full online catalogue at Historics
Comments
Author

Honest John
Latest