Brightwells to Move its Classic Auctions to Bicester Heritage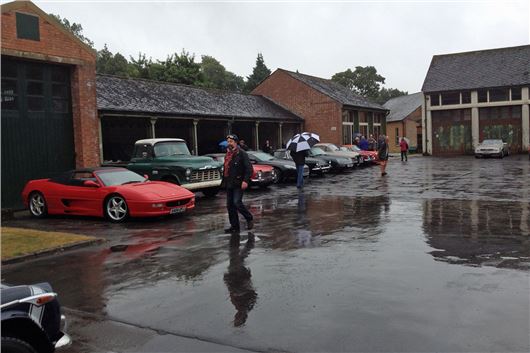 Published 23 November 2016
Brightwells today announced that it is to hold three Classic Car Auctions in 2017 at what is rapidly becoming the UK's Classic Car Mecca: Bicester Heritage.
Anyone who has ever trekked out to Leominster, then braved the journey home at night with a trailer, in the rain, on the lethal A44 is bound to welcome this.
But the move is far more than making the venue more convenient.
Bicester Heritage is not only centrally located with excellent access from the M40, it's the first large scale centre for the restoration, storage and enjoyment of historic vehicles and aircraft.
More than that, it's located in historic WW2 buildings so is helping to bring about their gradual restoration. 
And the presence of the HISTORIT classic car storage hangers means that classic cars bought for invesment can be stored in perfect conditions on site, to be taken out into the Cotswold countryside when the weather allows.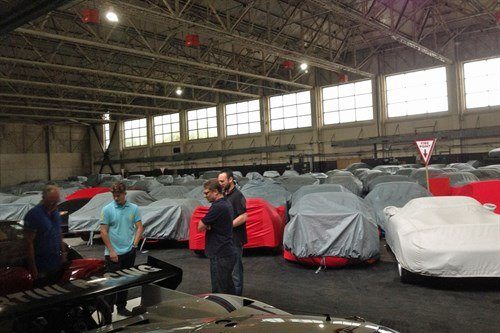 The agreement announced at Brightwells Classic and Vintage Auction at Leominster today will see Brightwells named as the official Bicester Heritage Auction Partner. Brightwells' specialist auctioneers and support team will host three premium events on the 348-acre Bicester Heritage site in Oxfordshire throughout 2017, with the first scheduled to take place on Wednesday 5th April 2017. 
Brightwells has an auctioneering history dating back more than 170 years. Originally the go-to sale for country vehicles, Brightwells has been presenting internationally-recognised classic car and motorcycle sales since 2005, attracting buyers and sellers from around the world and regularly seeing online interest from more than 60,000 people in the run-up to an event, while thousands of enthusiasts attend in person.
Commenting on the partnership with Bicester Heritage, Richard Binnersley – joint managing director of Brightwells, said: "Partnering with Bicester Heritage allows us to continue to deliver a professional and welcoming sale experience in an authentic period setting of post-WW1 Britain with the benefits of the site's central location, accessibility, superb facilities and ready footfall – this will create a unique auction event in which our clients' classic cars can star. We are highly excited to invite vendors to nominate their classic vehicles for our launch event in April and take part in the honour of being the first to be sold at Bicester."
Dan Geoghegan, managing director at Bicester Heritage, added: "Bicester Heritage is all about the future of the historic car movement and, in creating a national centre for specialist expertise, has been careful to select the best possible partners who share our vision. With that in mind, we knew that our auction partner had to deliver the right blend of knowledge, passion and content. We're also pleased that the Brightwells team is putting down roots at Bicester, providing a permanent onsite presence in the Guard House. This shows a real commitment to a long-term partnership on both sides and further adds to the focused blend of businesses at Bicester Heritage."
From its formation just over three years ago, Bicester Heritage has rapidly become the centre for historic motoring expertise in the UK, most recently winning 'The 2016 International Historic Motoring Awards - Industry Supporter of the Year' category. The ground-breaking campus has more than thirty specialist businesses, each contributing to an inimitable ecosystem of engineering and skilled support for historic vehicle enthusiasts.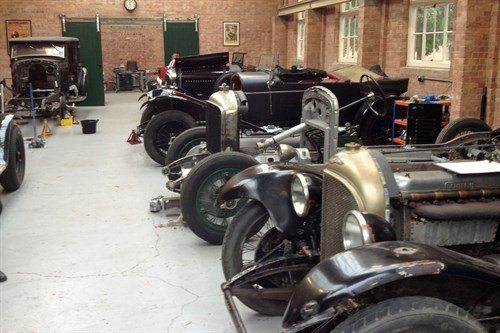 The unique site, formerly RAF Bicester, is the best-preserved WW2 RAF Bomber Training Station to survive and, with bright plans for the final phase of restoration of its Grade II listed buildings and hotel development, it is truly unmatched as a national centre of excellence focused on future proofing the historic motoring industry.
Full details of the Brightwells at Bicester Heritage events will be released over the coming months, with provisional dates scheduled for Wednesday 5th April; Saturday 1st July at Flywheel at Bicester Heritage – a live action celebration of historic wings and wheels; and Wednesday 25th October 2017.
The next Brightwells Modern Classics event will take place at Leominster on Thursday 8th December 2016; while the next Brightwells Classic and Vintage sale is scheduled for Wednesday 8th March 2017.
Morer at Brightwells and at Bicester Heritage.
Comments
Author

Honest John
Latest