1955 Dellow Mk II B in Historics 20th August Brooklands Auction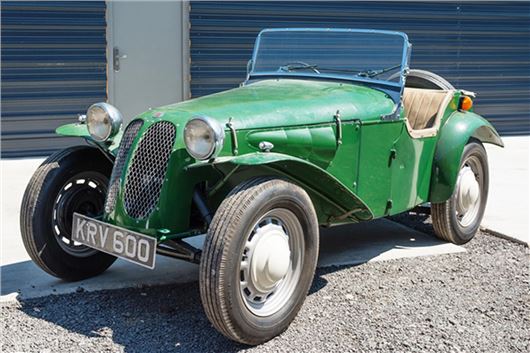 Published 04 August 2016
A 1955 Dellow, a 1955 Thames E83W van, a 1980 Morris Marina pick-up, a scruffy 1971 VW Karmann Ghia cabrio and a part-restored 1936 Humber Super Snipe DHC all feature in Historics extraordinary 20th August auction.
And that's without counting two Rolls Royce Silver Clouds, two Bentley S1s, three Ferraris, numerous Jaguar E-Types, plenty of Americans, Alfas, Lancias, a Honda NSX, fifteen motorcycles and scooters and even a penny farthing bicycle. Truly something for everyone.
Dellows were popularly known as 'trials cars' in the 1950s and 1960s and were built specifically to go up impossible muddy tracks and hillside courses where the object was to reach the top. The design encopassed light weight and a rearward bias aided by a passenger bouncing up and down to improve traction. The Ford E93A sidevalve engines were mildly tuned and many used twin SUs on a cast alloy 'Dellow' manifold. MkII had a new, much more robust rear chassis section with coil springs, separate telescopic shock absorbers and a Panhard rod. This 1955 Mk II B Dellow car has been dry stored since 1973 but was MoTd in 2008 and shows only only 59,000 miles. It is estimated at £12,000 to £16,000.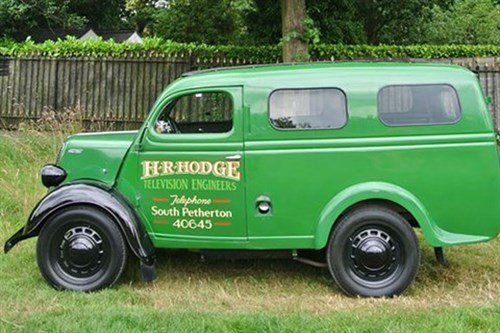 Also Ford 1,172cc sidevalve powered, and in direct contrast, this 1955 Thames E83W (similar to one I learned to drive in on a farm), has been turned into a fun vehicle for outings with a full length canvas sunroof replacing the original fixed canvas roof and four extra side windows. Now quite rare, this one is estimated at £10,000 to £14,000.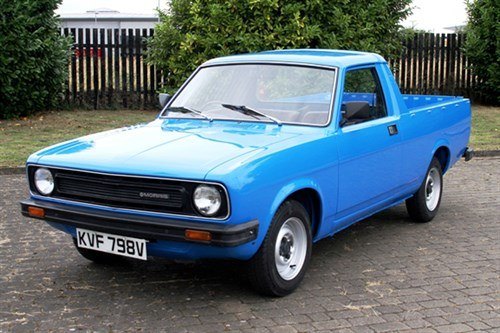 Correctly titled 'Morris 575 pickup', this 1980 truck was based on The Morris Marina that itself featured elements of the Morris Minor, including torsion bar front suspension. This one started life as a show car at events and fairs across the country and, with just 57,000 miles since new, is now itself a show winner. 1,275cc and four speed it's like the one that used to ferry me to parties across Crete in the early 1980s. Though offered at no reserve, it's unlikley to go for buttons.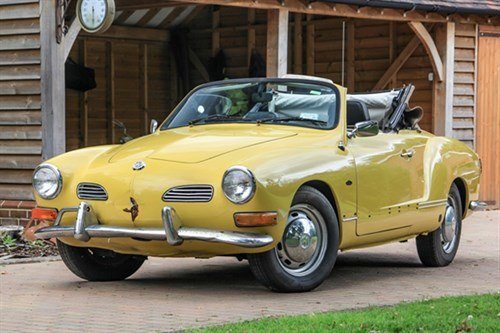 A dream project if it comes cheap enough, this 1971 left hand drive Volkswagen Karmann Ghia convertible was imported from the USA in 2014, but has since remained unrestored. The canvas top seems to be fairly new and though a lot of tidying is required it is reported to be relatively rust free and the engine runs well. As yet unregistered in the UK it comes with a NOVA certificate enabling registration and is offered at no reserve.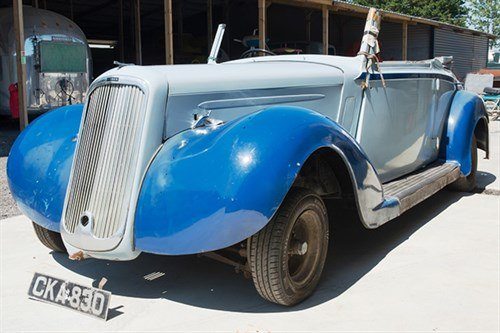 A literally huge restoration project, but with a lot of work done, this 4,086cc 100HP six cylinder 1936 Humber Super Snipe represents a fantastic opportunity to complete in its two tone colour scheme or switch to camouflage sand and pretend to be a general in one of the North African campaigns. Not yet quite roadworthy, it comes with its original wire wheels and various trim items and is offered at no reserve.
For more information and to view the comprehensive online catalogue, go to Historics.
Comments
Author

Honest John
Latest