First production Lotus Elite for sale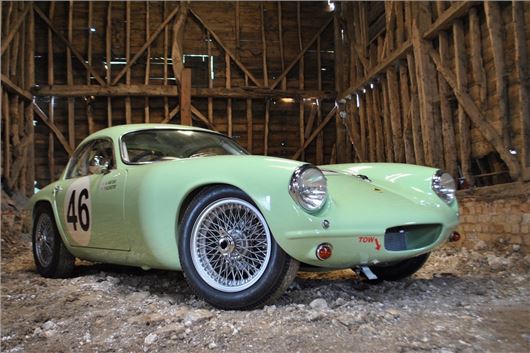 Published 19 July 2016
The very first production Lotus Elite, bought new by jazz legend Chris Barber, and recently restored for Channel 4's For the Love of Cars, will be auctioned by Silverstone Auctions at the Silverstone Classic sale on 30 July.
This 1958 Lotus Elite Series I, chassis 1009, was displayed at the 1958 Earls Court Motor Show. It was then purchased by one of Colin Chapman's most favoured customers and personal friend, Chris Barber, in December 1958.
The car, the very first racing Elite, has an incredible race history, with Barber racing it extensively for five seasons in top level international sports car racing in both the UK and Europe. As well as competing in three consecutive Tourist Trophy races at Goodwood in 1961, 1962 and 1963, the Elite raced at the Nurburgring and in the British Empire Trophy.
During this period it was also driven regularly by Sir John Whitmore, the 'Racing Baronet', who famously broke the class lap record at Spa using 'CB23' while on his way to class victory in the Grand Prix GT Support Race of 1962. Other notable drivers who drove the car include Mike Beckworth and Bob Olthoff.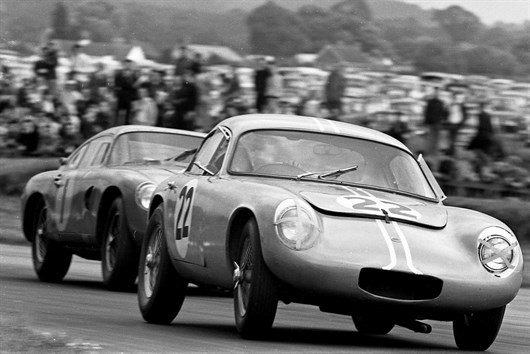 Hidden away in storage for many years, the car has just emerged a carried out by Ant Anstead's team at Evanta Motors with assistance from Lotus marque experts, all filmed as part of the new series of For the Love of Cars. After competing at the Silverstone Classic on Saturday, 30 July, the car will go under the hammer as the first lot of the day estimated at between £75,000 and £100,000. The auctioning of the car will also be filmed for the popular Channel 4 series.
The restoration process involved stripping the car to a bare monocoque where it was examined by prominent Lotus Elite authority Malcolm Ricketts. The glassfibre monocoque was found to be very sound and original but was stripped back completely and then refinished in UDT Green. It was then fitted with an FIA-approved roll cage by Pete Folbigg from Fabricage. This was accompanied by an FIA homologated Tillett B6F Carbon-GRP racing seat, TRS belts and a Moto-Lita steering wheel.
The engine was rebuilt by Coventry Climax specialist, Glyn Peacock, to his full race 'all steel' specification which includes forged pistons and rods, a steel crank and big valves. The original MGA sourced gearbox was rebuilt by well-known specialist Mike Jennings who fitted a new layshaft, front and rear bearings, and strengthened the clutch slave cylinder mounting. New wheels, from specialist MWS, were fitted with the correct Dunlop racing tyres. Once the suspension had been rebuilt with all new parts from Mk14 Components it was set up by well-known Elite specialists Tolman Motorsport who ensured that this Elite flows down the road in the way Colin Chapman intended.
For more information on the car and Silverstone Auctions' sale at the Silverstone Classic please visit the website.
Comments
Author

Keith Moody
Latest