British Car Auctions Celebrates its 70th Birthday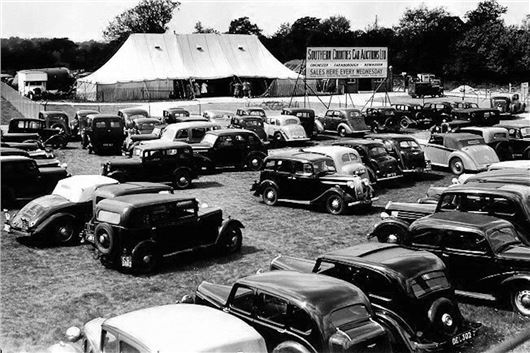 Published 11 July 2016
It's now 70 years since David Wickins trading as Southern Car Auctions held his first car sale in a field in Frimley and, while HJ wasn't around for that one, he did get to witness two important events in BCA's history.
That first auction in a marquee in a field near Frimley in 1946 saw 14 cars go under the hammer. This year BCA will be involved with a staggering 3.5 million vehicles.
BCA/ADT Auctions was the first UK auction group to open auction centres in mainland Europe, the first to launch a website and the first to auction vehicles on the Internet. 
After acquiring WeByAnyCar several years ago, expansion has continued with the integration of Scottish Motor Auction Group (SMA), and the acquisitions of car transporter specialist Stobart Automotive and automotive services provider Ambrosetti.  
Simon Henstock, BCA's Chief Operating Officer, UK Remarketing, has nearly forty years of experience with the company. To mark BCA's 70th anniversary, he picks ten of the more unusual and interesting vehicles sold by BCA over the years.
10- In the early 1990s, BCA offered a modest 'W' registered Austin Metro that would normally have fetched around £1,200. However, this Metro had been driven by the then Lady Diana Spencer at the time she was first linked with Prince Charles and, as a result, the car made more than five times as much
9 - BCA sold several cars for Rod Stewart, one of which, a white Lamborghini Countach, went to a Scottish couple sitting directly in front of HJ in Hall 1 at Blackbushe for more than £100,000. HJ knew a delivery driver who had previously driven the car to Stewart's house in Southern Spain and, after his two day journey, had benefited from a typical Rod Stewart tip for the job.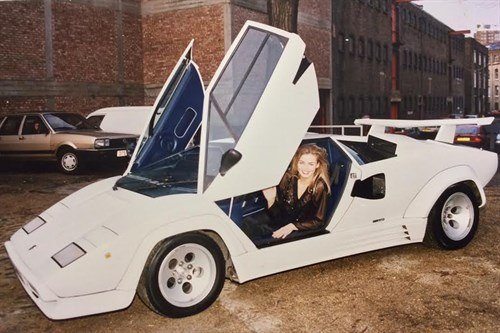 8 – In 1991 Corporal Jones' Van from the much-loved Dad's Army TV show came up, complete with portholes for the Warmington on Sea platoon's rifles. It sold for £10,400, around double what it might have made without its history.
7 – In 1969, BCA handled the sale of Great Train Robber Bruce Reynold's confiscated Lotus Cortina, BMK 723A, as part of a special auction held at Measham on 4th February 1969. Police had seized race driver Reynold's prized 'getaway' car along with other Train Robber assets to be sold off as 'proceeds of crime'. 
6 – Chitty Chitty Bang Bang, registered GEN II, that starred in the 1968 Dick Van Dyke movie was sold by BCA twice in the 1970s. Six replicas were made, but this was the fully functional road-going Ford V6 powered car seen driving throughout the movie. The car was later bought by Chris Evans at auction in the USA for £496,415, but has lost its GEN II plate and been re-registered 772 YUJ.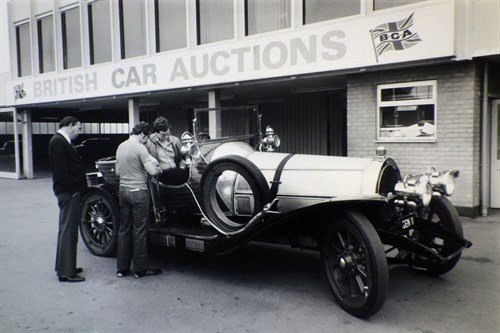 5 – In the 1990s, BCA sold the actual 1964 Austin Princess Hearse that had been used for the funeral of Sir Winston Churchill in January 1965. It later went into service with Royal funeral directors, JH Kenyon Ltd., was subsequently resold several times and most recently went to an American collector who paid £3 million for it.
4 – In 1996 BCA auctioned the first MGF models in a special sale on behalf of Rover. Thirty of the sportscars averaged 7% more than their then new list prices.
3 – In 1989 BCA auctioned the disassembled parts of a basket case Bentley 3 Litre VDP Open Tourer. Sold on 11 September 1989 at the height of the previous classic car boom, this collection of bits went for £80,400.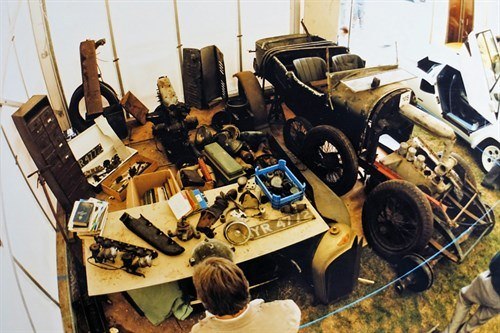 2 – In 2010 a 1970 Royal Mail Morris 1000 Post Van sold for £8,000. The Royal Mail had donated it with all proceeds to go direct to Barnardo's, the Royal Mail's chosen children's charity. 
1 – HJ was actually on the scene again in 2010 when a 2006 Bugatti Veyron EB 16.4 sold for £625,000. This represented a UK record for a modern production car at auction and is the highest value ever achieved by BCA for one vehicle.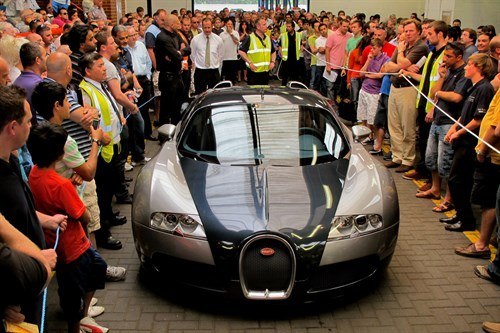 Comments
Author

Honest John
Latest