Rare 1960s Costin-Nathan race car heads to auction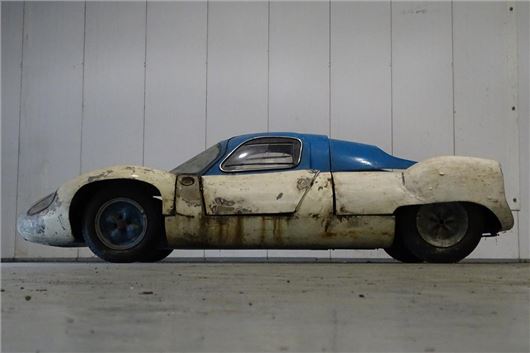 Published 01 June 2016
A rare 1960s race car will go under the hammer in July. The Costin-Nathan, which was found in a barn, will be sold by H&H Classics at its Chateau Impney Hillclimb sale on Sunday, 10 July.
Racing as both a Spyder and GT in period, the two-seater now requires total restoration. Thought to be largely complete, it is estimated to fetch £25,000-£30,000 and comes with a highly-prized Hewland Mk5 gearbox and Ford-based Twin-Cam engine in pieces.
Despite its short career, the Costin-Nathan was a capable racer. Surviving examples showcase Costin's unique talent for designing lightweight and very aerodynamic racers.
The car on offer is the original Works Prototype as raced with considerable success by Roger Nathan in 1966. Bought by the present owner (deceased) in January, 1967, without the initial Imp engine, it was given a Twin-Cam powerplant coupled to a Hewland Mk5 transmission.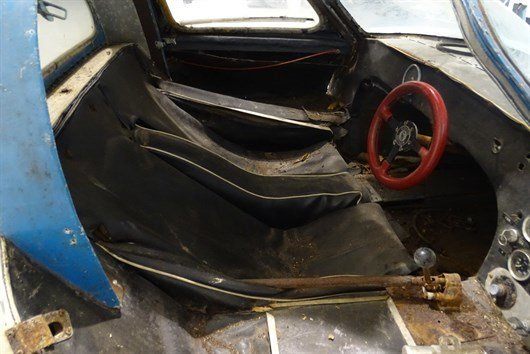 The driver was to be Chris Meek and the car was further modified with a hard-top to allow it to run as a GT. A large folder of correspondence charts the trials and tribulations of the next three years, which added but a single class win at Snetterton in May 1967 to the two-seater's impressive racing resume.
Former race-driver, John Markey, who runs the H&H Classics Hindhead Surrey operation, says it is an amazing restoration project and a true 'barn find' that had been slumbering in the late owner's garage for the past 45 years.
Markey said, 'This is quite a special car. It is the original Works Prototype as driven with success by Roger himself in 1966. I'm probably dewy eyed having raced one quite extensively in the 60's. From a personal angle, the car as an Imp engined GT was a delight to drive, very quick in its class with neutral handling.'
A collaboration between engineer and aerodynamicist Frank Costin and gifted racer and tuner Roger Nathan, work on the Costin-Nathan project began in 1965 with the prototype making its debut at the following January's Racing Car Show.
Like several of Costin's previous designs, the newcomer featured a lightweight central monocoque tub fabricated from plywood with tubular steel sub-frames attached fore and aft. The resultant structure was not only commendably light but also reputed to be capable of handling 350hp.
Not able to get quite that power from a Hillman Imp engine, Roger Nathan was nevertheless able to coax a reliable 100bhp per litre out of the advanced all-alloy four-cylinder unit.
Mid-mounted and canted over by 54 degrees, the 998cc powerplant was allied to a close-ratio gearbox. Weighing in at just 700lbs and boasting all-round independent suspension, four-wheel disc brakes and magnesium alloy wheels, the Costin-Nathan proved to be fast.
Comments
Author

Keith Moody
Latest