Super Rare Apollo Buick Among Spectacular New Entries to Historics 11th June Brooklands Auction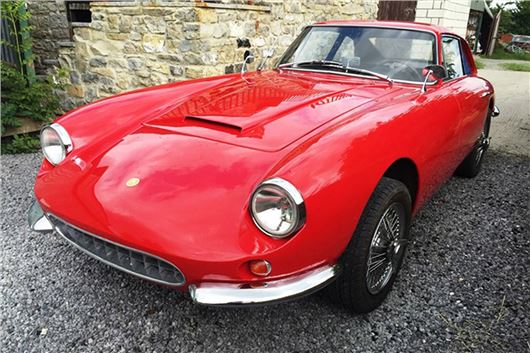 Published 18 May 2016
This extremely rare 1964 Apollo Buick is one of the new entries to Historics Classic and Collectors Car Auction at Brooklands Museum on 11th June.
I couldn't believe it when I read the name on the entries list, because this is one of the cars I lusted after when reading 'Motor Trend' and 'Car and Driver' as a kid back in the early 1960s.
The creation of Californian Milt Brown, the Apollo Buick GT featured the all aluminium GM Buick Special V8 that was later sold off to Rover because it was too expensive for GM to produce. This was linked to a Borg Warner 4-speed manual box and the first Apollo steel bodies were built and trimmed in early 1963 by Intermeccanica of Turin. The cars were then shipped to Oakland, California where the drive train was installed. With 200HP, the car was good for 0-60 in 8.2 and a claimed top speed of 150mph. Slightly behind a contemproary Jaguar E-Type 3.8, but Historics car is a later 5000GT with power upped to 250HP. It is one of only 75 ever built and is estimated at £100,000 yo £120,000.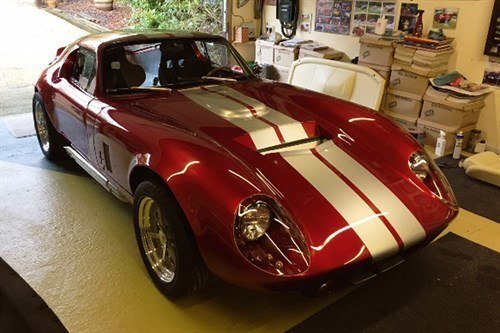 A little but less money, estimated at £38,000 to £46,000 is this Shelby Daytona Cobra recreation by the highly regarded Canadian builder, Factory Five. Only six of the original Daytona Cobras were made and are currently calues at more than $8 million. So this 302CI, 530HP coupe is something of a bargain.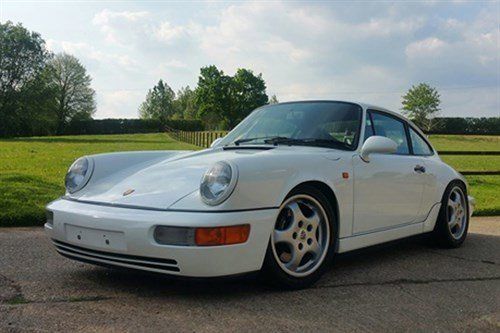 Very highly desirable, this 1992 Porsche 991 964 RS is estimated at £120,000 to £140,000. The model was based on Porsche's 911 'Carrera Cup' race car featured a revised version of the standard engine, titled M64/03 internally, with an increased power output of 260HP and lightweight flywheel coupled to the G50/10 transmission with closer ratios, asymmetrical limited slip differential and steel syncromesh. This one has a full service history and the owner certifies no crash damage.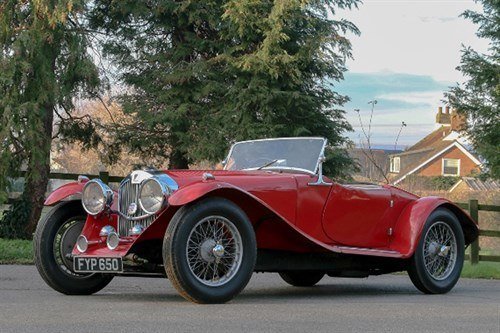 Estimated at £40,000 to £46,000, cars don't come much rarer than this 1938 Autovia V8. Autovia was a subsidiary of Riley created to build high-end cars and it is thought that between 1935 and 1939 only 44 were acrually made. A 2,849cc, 90°V-8, triple camshaft engine was developed from a pair of 1½-litre Riley engine blocks and coupled to a conventional four-speed manual gearbox or, in a few cases, a pre-selector unit. This Autovia V8 Special was the penultimate vehicle produced. Supplied with a V5C registration document, it is known to the Autovia register and represents a fantastic opportunity to purchase a very rare pre-war car with an interesting history.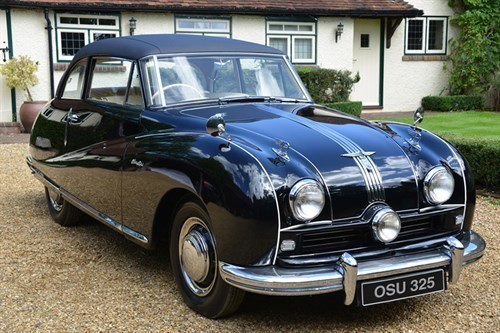 Finally, an American car built in Britain, the Austin A90 Atlantic coupe boasted luxuries such as hydraulically powered windows along with the option of EKCO or HMV Autocrat radios and a retractable rear window. Unfortunately, with its 4-cylinder A90 engine, it was underpowered for over there and only sold a few hundred. This 1952 Altlantic must be one of the finest available having undergone a £70,000 restoration in 1999. It is esxtimated at £20,000 to £26,000.
Full online catalogue with all the latest additions here
Full details of Historics Auctions here
Comments
Author

Honest John
Latest