Fast Fords steal the show at CCA sale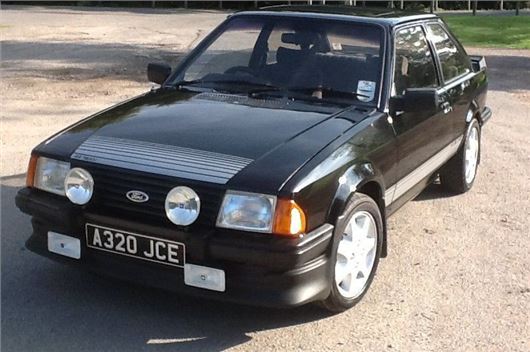 Published 23 March 2016
A selection of fast Fords stole the show at Classic Car Auctions' sale on Saturday. Top price went to a 1987 Ford Capri 2.8i special, which made £12,100 on 19 March. The sleek two-door had benefitted from £18k worth of restoration work, including extensive body repairs and a re-trimmed interior.
Another in-demand Ford was a 1983 Ford Escort RS1600i, which fetched £11,800. This example had been well looked after by its previous owner and came with a folder full of receipts. The catalogue described the car as having an 'ongoing restoration' to keep it in good condition.
Meanwhile, a 1977 Ford Escort RS2000 made £9900. This particular example had been recently returned to the road after spending the past ten years in storage. According to the listing, it was in need of a major service and needed some bodywork repairs.
But not all the Fords on offer found new homes, like this 1966 Ford Cortina 1500GT that failed to sell. The car, which had received some bodywork restoration in the 1990s, had been subtly upgraded with Gaz adjustable front struts.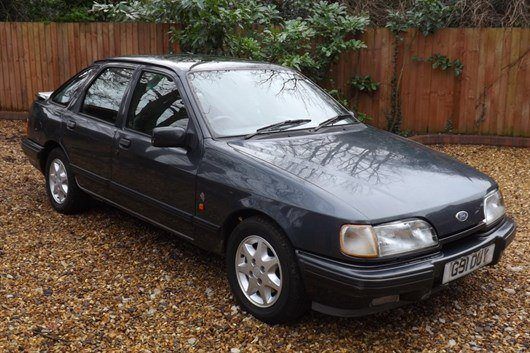 This 1989 Ford Sierra XR4x4 sold for £1200.
Such a sale wouldn't be complete without a tempting 'no reserve' project, like this 1989 Ford Sierra XR4x4. Sold for £1200, the car had recently been put back on the road and had a fresh MoT. A one-owner car, it had 97k on the clock.
And the car we'd most like to take home? That had to be the 31k Ford Orion. With just two owners on the logbook, the car came with plenty of history and a new MoT. The price? Yours for £1100.
Demand for Blue Oval-badged motors helped push CCA's sale over the £1m mark – its best-ever result. But there were plenty of other hot hatches up for grabs.
A 1987 Fiat Strada Abarth 130TC, believed to be one of just five UK road-registered examples, sold for £15,180 (almost double its lower estimate). And a 1982 Talbot Lotus Sunbeam, one of the most exciting hot hatches of the period, sold for £17,050.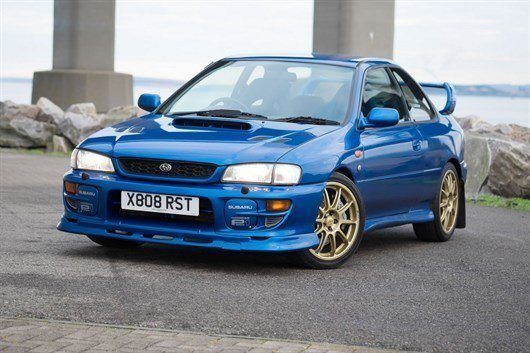 A year 2000 Subaru Impreza P1 fetched £14,080
Japanese performance car fans were treated to a limited edition Subaru Impreza P1. One of only 669 left on the road, this year 2000 example offered great value and sold for £14,080.
But the day's best seller was a 1973 Aston Martin V8 barn find. The manual car was covered in dust but presented as a running example was hard fought over, eventually selling for £64,350 (nearly £30,000 over its lower estimate).
Another Aston caught that bidders' eyes was a 1990 Virage. It also came with a manual gearbox and sold for £31,900. You can see the full results from CCA's March Sale at the website.
Comments
Author

Keith Moody
Latest