Duke's Fiat 500 for sale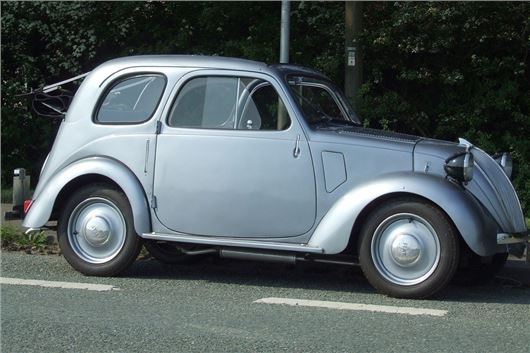 Published 10 March 2016
A pre-war Fiat that used to belong to the Duke of Westminster will head to auction later this month. The 500 Topolino was owned by the second Duke of Westminster Hugh Grosvenor and is estimated to fetch up to £14,000 at Classic Car Auctions on 19 March.
The Topolino, which translates as 'little mouse', was one of the smallest cars in the world at the time of its production, and was the predecessor to the iconic Nuova 500 of the 1950s and 1960s.
The Duke bought his car in 1939 with a 569L straight-four side-valve engine, with a manual gearbox and in right-hand drive. The car has covered just 1593 miles in 77 years.
During the Second World War, the Topolino was transferred to the Duke's Dublin estate while the Westminster ancestral country estate at Eaton Hall in Cheshire was used as a hospital.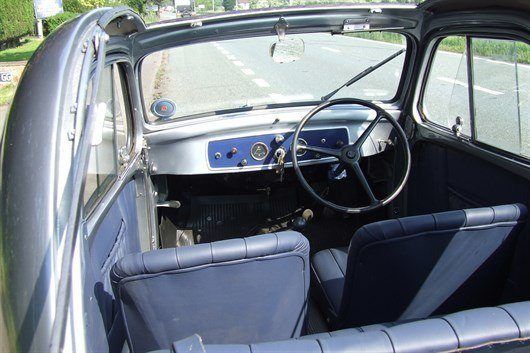 The car was then shipped to back to Eaton Hall after the war. When the duke died in 1953, the car was transferred to the Dowager Duchess and remained part of the family until 1986 when the current vendor came across it.
Guy Lees-Milne, general manager of Classic Car Auctions, said it was a remarkable car with a fascinating past. He said, 'Not only does it have ducal provenance, it has an extremely low mileage for a car of its age, making it a very rare find indeed.'
Having been with its current owner for 30 years, this special little car has benefitted from a lengthy and careful restoration, including an engine rebuild and new leather interior. For more information on this car, visit the CCA website.
Comments
Author

Keith Moody
Latest