Historics Classic Car Auction 28-11-2015 Analysis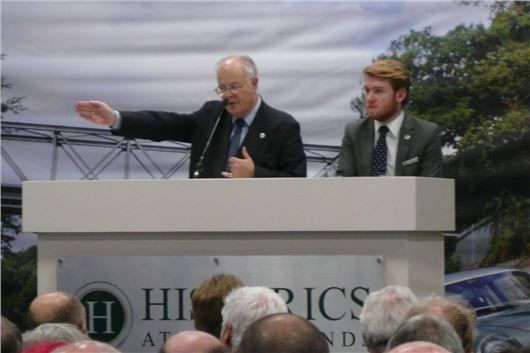 Published 29 November 2015
There is nothing wrong with the location of Historics auctions. Mercedes Benz World, Brooklands is a stunning, high class venue. Weybridge is London's richest suburb, where the bankers and stockbrokers live and send their kids to school.
On the adjacent St George's Hill private estate, one incomer bought a brand new £8,000,000 mansion, promptly demolished it and replaced it with a £14,000,000 mansion on the same plot.
These people know that for the past 10 years money invested in high-end classic cars has realised a higher return than money invested in the stock market and in property.
But there is a limit to how far high-end cars can go and, like works of art, a limit to what constitutes a truly unique and valuable car. There are whispers that million pound motors may have peaked. And Weybridge people to whom money is everything have probably been listening. If they can see a 50% return from buying up a failed Spanish property development in a market that has bottomed, why would they risk the same money on a single Mercedes Benz in a market that may have peaked?
On top of the local audience, of course, we have the International market that bids on cars both as a commodity and as a pleasure. An auction like this is presented worldwide with online and telephone bidding from Dallas to Dubai. So while Barratt Jackson can add a lot of hype at Scottsdale in the biggest collectors car auction in the World, Historics still has a respected Worldwide presence.
In fact there was a record attendance at Historics most successful Autumn sale, with revenue surging 36% and sales ratio up to 71%.
So, on to the important cars. (Full results on the day here.)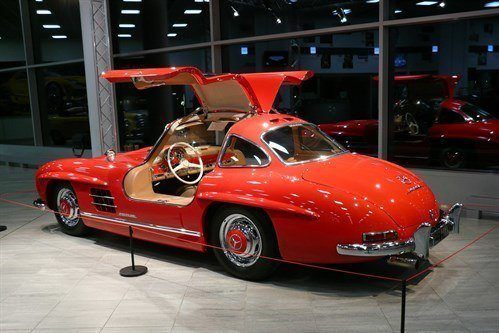 The word is that there are a lot of Ferrari F40s and Mercedes 300SL 'gullwings' for sale. And that everyone from Wayne Carini to Bodo Buschmann knows that the 300SL roadsters are actually better cars than the coupes. That's why the gap between roadsters and coupes closed and why Brabus actually has a small production line restoring 300SL roadsters to factory fresh. Historics' 300SL 'gullwing', once owned by none other than Harley Earl, was as perfect as a gullwing can be, yet on the day only bid to £800,000.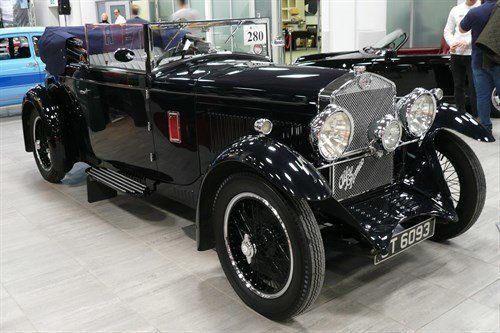 Then there was the exquisite 1929 Alfa Romeo 6C 1750 DHC, perfect in every detail and worth every penny of the £180,000 lower estimate. But the money wasn't there in the hall or on the Internet and the vendor obviously needed to sell otherwise he would not have accepted £150,000.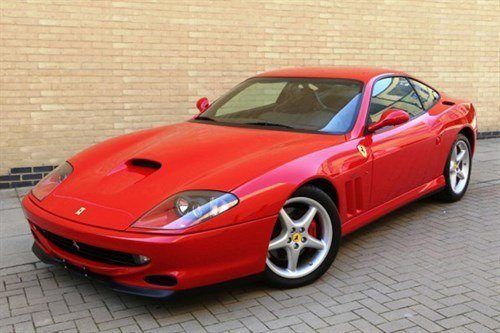 A couple of Ferraris were attempting pumped up prices. The F550 World Land Speed Record edition was estimated at £220,000 - £260,000, but looked no different from any other F550 Maranello. Not sold at a top bid of £180,000.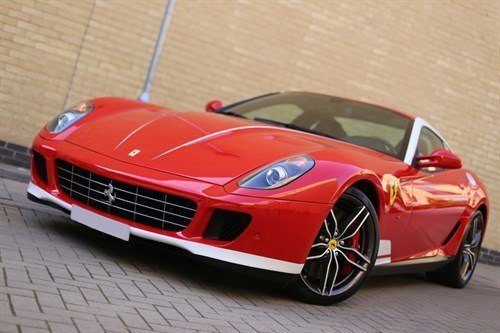 And the 2012 F599 GTB Alonso was last year's Premier Division footballers car, so despite an estimate of £240,000 - £280,000 it didn't sell to a top bid of £200,000.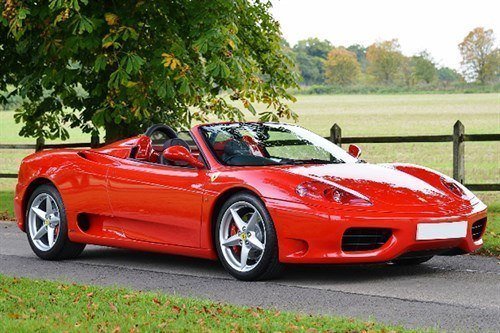 In the 2nd division, the vendor of a 2005 Ferrari F360 Modena Spider, virtually brand new with just 81 miles, was looking for £140,000 - £170,000 against a list price in 2005 of £116,697. It didn't sell at a realistic top bid of £120,000.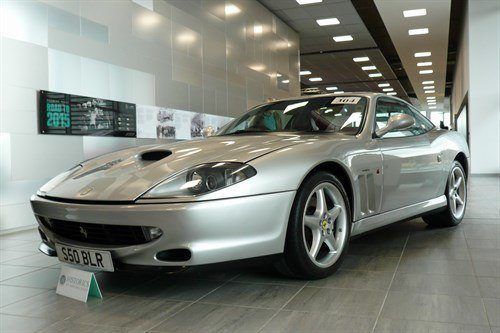 On the other hand, the money is there for a sensible, usable Ferrari and a 'Cat D' but immaculate 28,000 mile 2008 F550 Maranello estimated at £48,000 - £56,000 sold for £66,000 (£73,200 after commission and VAT).
There was more activity in the sub £100,000 price range.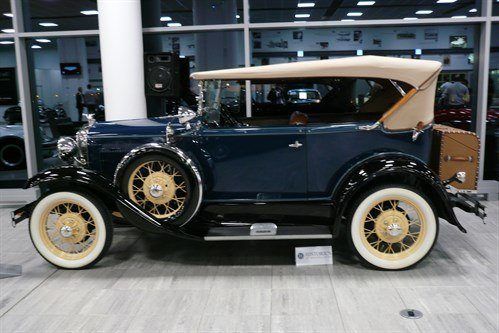 With 3 years of production Model A Fords are still far too common to be considered valuable in the USA. So it took a comparatively rare 1931 2 door Phaeton, restored to ten times better than new to make well over its £13,000 - £18,000 estimate by selling for £30,000 (£33,600 inc).
A great looking 1964 Porsche 356C Outlaw estimated at £40,000 - £52,000 sold for £44,000.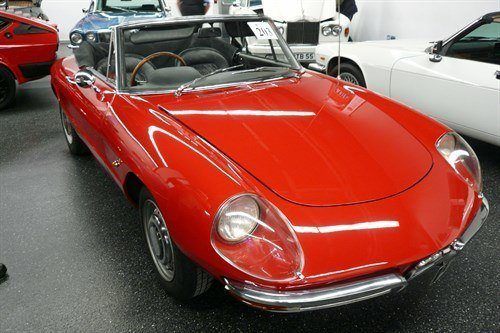 A clean and completely rust free Alfa Romeo Duetto 1750 Spider that had been a Cat D after a fire and apparently had not been started for years, estimated low at £9,000 to £13,000 went to someone in the know for £18,000 because once it's up and running it will be a £25,000 - £30,000 car.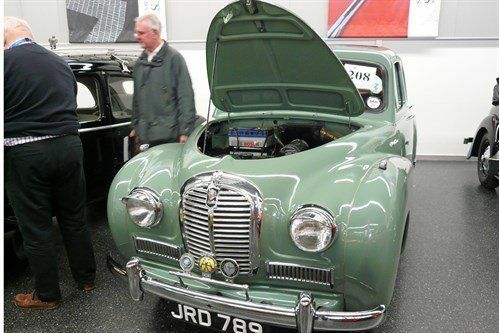 The exceptional 1954 Austin A40 Somerset that, despite 40,000 miles, looked like it had just rolled off the line, estimated at £7,000 - £10,000 sold for £10,500.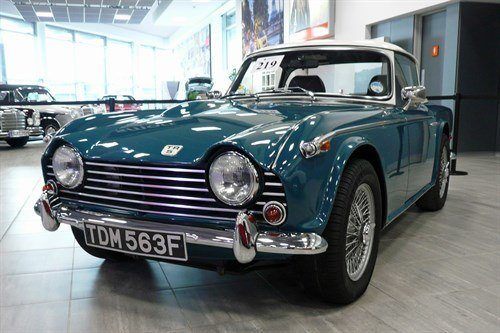 A perfect 1968 Triumph TR5 with Surrey Top exceeded its estimate of £22.000 - £28,000 to make £32,000.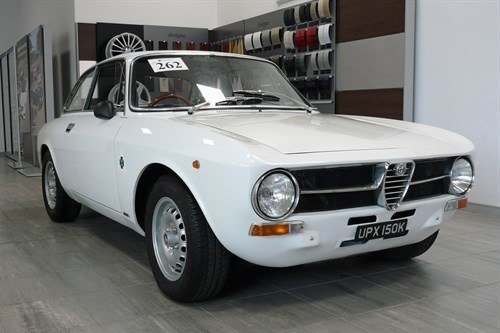 A very nice 1972 Alfa Romeo GT Junior fitted with a 2.0 litre engine and five period Cromadoro alloy wheels estimated at £10,000 - £14,000 sold for £15,750.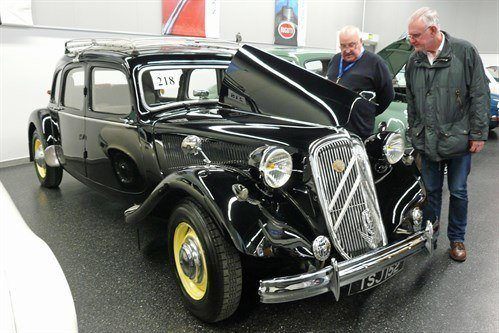 The owner of the magnificent 1953 Citroen Traction Avant 'Big Six' Familiale was disappointed to realise £15,000 against an estimate of £16,000 - £20,000, but £15k was probably its value.
And Jaguar XKs seem to have slowed down.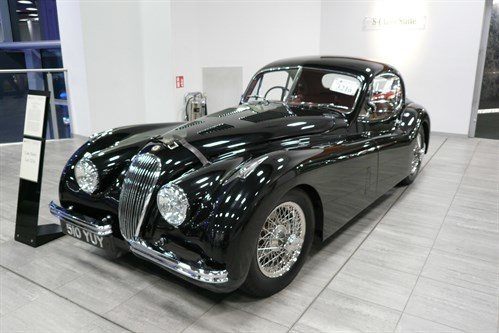 A very interesting highly modified late entry 1952 XK120 FHC with all round disc brakes and a 5-speed transmission estimated at £68,000 - £76,000 failed to sell at £60,000. 
A 1959 XK150 S DHC estimated at £65,000 - £85,000 sold for £85,000, but a rarer 1958 XK150 3.4S roadster estimated at £110,000 - £130,000 failed to sell to a top bid of £85,000.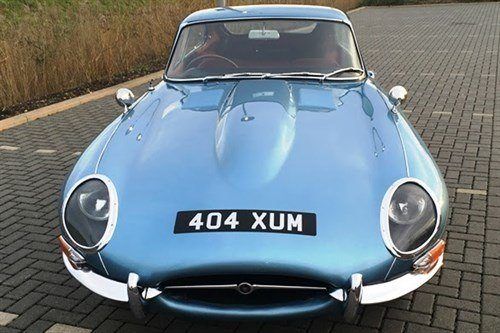 The Donald Campbell recreation 1961 flat floor 3.8 E-Type FHC offered at no reserve sold for £50,000, while a 1963 FHC estimated at £58,000 - £72,000 sold for £76,000.
A 1972 E-Type SIII V12 FHC needing a lot of work and estimated at £10,000 - £16,000 sold for £22,500.
A 1970 SII 4.2 roadster estimated at £60,000 - £74,000 sold for £55,000. While a top notch 1966 S1 4.2 roadster estimated at £130,000 - £160,000 bid to £90,000 provisional and may have sold after the sale.
Full results including after sales at Historics.
(Full results on the day here.)
Next auction Saturday 12th March at Brooklands Museum.
Comments
Author

Honest John
Latest