Record Sale at Historics on 6th June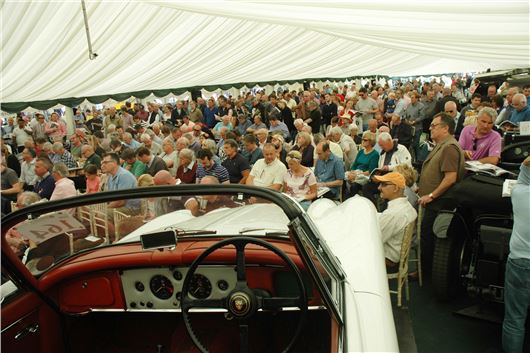 Published 08 June 2015
190 cars came to sale after withdrawls and 94 motorcycles, with the sale finishing at 6pm on Saturday and realising hammer values of £3,264,600 (£3,650,29 gross) and a 72% sale ratio (137 cars sold).
The decision to place fewer losts in the auction room to allow greater number of visitors worked well. There was a record attendance on sale day - and on-line - and both preview days were consistently busy. 
The two auction seminars delivered by John Williams of Historics and auctioneer Fabian Hine on Friday 5th were very beneficial according to those who attended.
The 24-mile 1981 DeLorean soared well over estimate to a hammer of £51,000 and will remain with its new owner – a significant collector – in the UK.
The 1959 Messerschmitt KR200, estimated at £10-£14,000, exceeded expectations, settling at £20,750 on the hammer
A 1987 Porsche 9112 Carrera Targa made above estimate £24,500 (Top estimate £19,000), also a 1985 Rolls Royce Corniche Convertible at £36,000 
The 1970 Lamborghini Espada was one of the best performers, racing to a hammer of £82,000  (Eest £45,000-£55,000) 
Jaguars talso erformed well with an outstanding 1955 XK140 Drophead Coupe selling for at £93,000, well beyond its estimate of £58-64,000.
The immaculate 1961 Series I E Type 'flat floor' roadster hammered at £135,000
A 1960  XK150 SE DHC amde £86,000 (est £65-75,000)
A 1991 Ferrari Testarossa made £80,000 (est £50-70,000) but top billing in price terms went to a rare 2009 Ferrari Scuderia 16M which scuttled to £190,000.  
A 2008 Mercedes Benz SLR McLaren in jet black  powered through its estimate to £220,000
At the other end of the price spectrum a 1959 Austin Healey Sprite made £22,500 (est 14-18,000) and an ex-police Austin Mini Moke surpassed expectations at £15,200.
Upholding British muscle stakes, a 1965 Sunbeam Tiger finally settled well beyond its expected price, at £32,000 (est £18-20,000), whilst a 1976 Triumph Stag also performed higher than expected at £14,000 (£9,500-£12,500)
Complete list of sales at Historics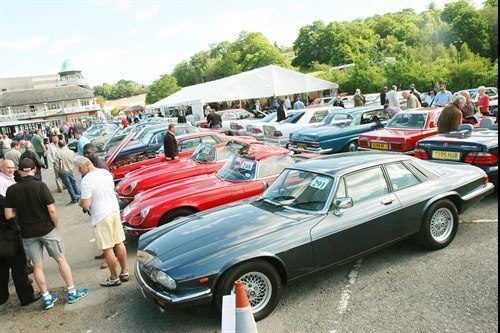 Comments
Author

Honest John
Latest