Racing Porsche tops £1m at Spa sale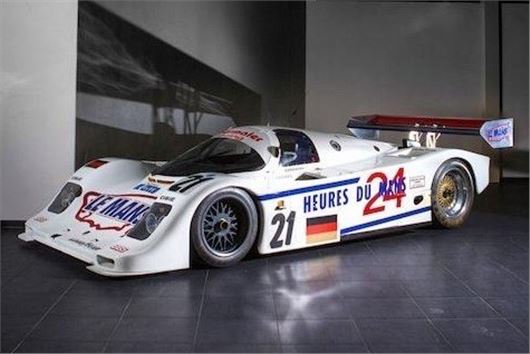 Published 01 June 2015
An ex-Le Mans Porsche sold for more than one million pounds at an auction at the Spa circuit.
The ex-Jürgen Oppermann/Otto Altenbach/Loris Kessel Obermaier Racing 1990-93 Porsche Type 962 C Endurance Racing Competition Coupe, sold for £1,067,000 at Bonhams 24 May sale.
The racing Porsche was sold by the factory in 1990 with a 3.0-litre engine; it was campaigned and kept by the buyer for the next 25 years. A highlight of its racing career was achieving seventh place overall in the 1993 Le Mans 24-hours.
While many of the cars on offer sold for less than their upper estimate, two stood out for achieving almost double their upper estimate. First up was a 1977 Abarth SE025FL Experimental Formule Libre racing/hill-climbing single-seater. Sold from the Maranello Collection, it was in need of recommissioning, yet it sold for almost £28,000.
The second high-achiever was also from the Maranello Collection – an outlandish looking Osella PA3-5/2000 Sport. Sold without its BMW M12 engine, but with the Hewland FG400 transaxle, it fetched just over £36,000.
Of the more mainstream cars on offer a pair of Jaguar E-types sold for good money. The first, a 1962 Series 1 Roadster with three owners sold for just over £120,000, and the second, a 1965 roadster went for just under £100,000.
Comments
Author

Keith Moody
Latest