Jaguar XK120 restoration project to go under the hammer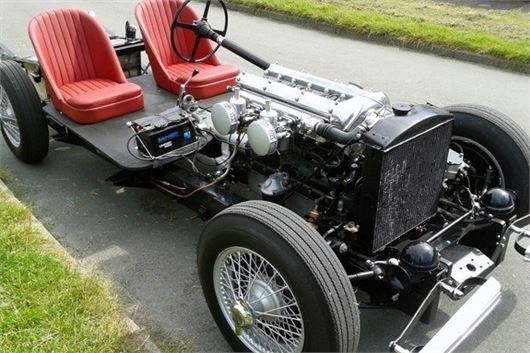 Published 04 June 2015
A 1953 XK120 is going under the hammer at Barons' Jaguar Heritage Sale on 16 June at Sandown Park.
Bought as a project from a Jaguar Spares Day in 2012, it is now part-restored to chassis level and running and driving, with chassis and suspension stove enamelled, new prop shaft and rebuilt gearbox.
The project comes with body panels (not attached), and a re-trimmed interior trim. Expect it to fetch £24,000-£25,500.
But it's not just Jaguars on offer – there's also a host of other interesting classic cars for sale, including a rare Facel Vega HK500.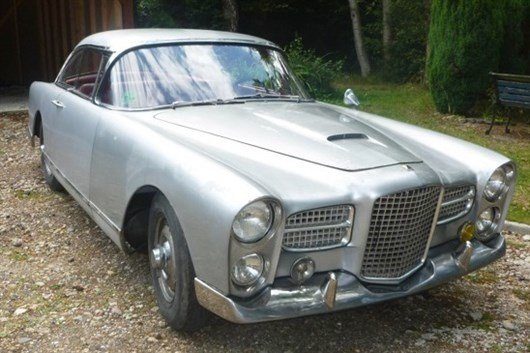 Facel Vega HK500 - estimate £58,000-£64,000
This one was imported into the UK in 1990 by the vendor, and has been dry stored ever since.
The car starts, runs, and drives but doesn't have an MoT. It carries an estimate of £58,000-£64,000.
But this is a Jaguar sale, after all, so you'd expect to see a Mk2. Barons has not one, but three on over.
There's a 1962 2.4 that has been the subject of a great deal of love and care and not a little expenditure during its lifetime.
In total, £30,000 has been spent on this car since 2006, including a re-spray in the original Opalescent Bronze, and the fitting of wire wheels and Coombs-style rear spats. Estimate is £13,000 to £14,500.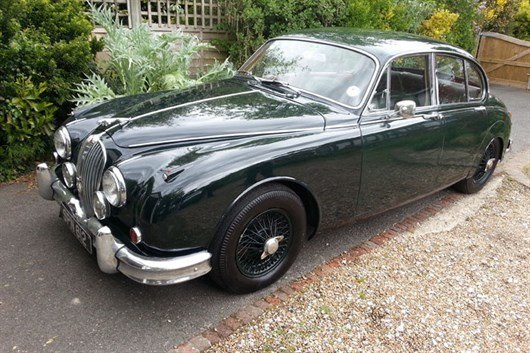 A 1960 Mk2 3.8 - estimate £15,000-£16,500.
A 1960 Mk2 3.8 – a very early example – features recessed sun visors and a pendant throttle pedal. The vendor has owned the car for more than 50 years, and it comes complete with a very comprehensive history file. Estimate is £15,000 to £16,500.
The third Mk2 is an original, 1960 2.4, which has been in the same family (father and son) since 1964. The mileage of 51,900 is thought to be correct, and the car underwent light restoration in the 1990s. (Estimate: £8,750-£10,250).
Other Jaguar entries include a 1990 XJR-S. This genuine JaguarSport car is believed to be one of only 80 still recorded in the UK and carries an estimate of £4750-£5750.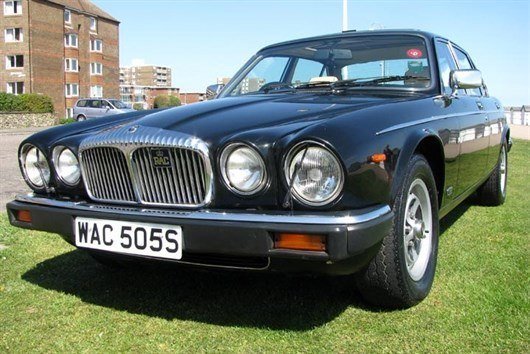 Another rarity is the 1987 Daimler Double Six Series 3. This particular car is believed to have belonged to a director at Jaguar Cars and is totally original, with every extra, including the (large) Motorola phone. (Estimate: £6000-£7500).
With Cranberry paintwork, the 1988 Daimler XJ40 is an attractive car, especially with a mileage of 30k. Its full service history shows 28 Jaguar service stamps, and it is equipped with walnut picnic tables, electric sunroof and original toolkit. Estimate is £6000-£7000.
As always, the 'collectors' car section of Barons' sales is a great place to look for future classics.
Entries in this element of the sale include a low-mileage 2003 BMW M3 (£6000-£8000), and a 2006 Mercedes-Benz 500SL with Bose hi-fi upgrade (£10,000-£12,000).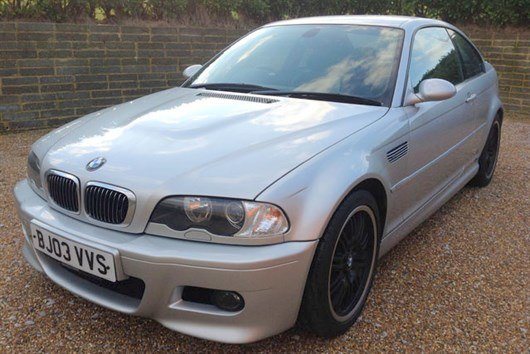 There's also a Mulliner-specification 2004 Bentley Continental GT with quilted leather interior (£22,500-£24,500). Still on the Bentley theme, there is also a low-mileage Bentley Arnage Red Label at £17,000-£19,000. 
For the full auction catalogue, visit the Barons website.
Comments
Author

Keith Moody
Latest