£2.9m for Ex-Works Racing Aston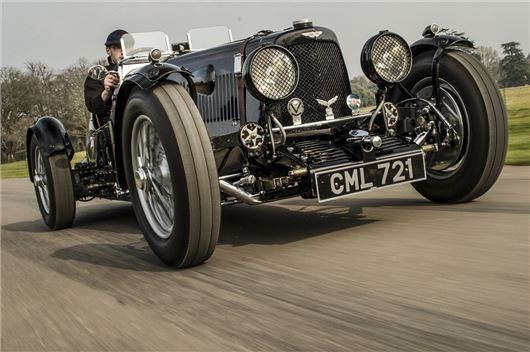 Published 29 June 2015
An ex-Works Racing Aston Martin sold for £2.9m at Bonhams' Festival of Speed sale on Friday, 26 June.
The sale price of the Ulster Team Car LM19 is one of the highest amounts ever achieved for a pre-war British sports car.
It smashed the existing record (which was also held by Bonhams) for a pre-war Aston Martin.
In total, the Bonhams' Goodwood Festival of Speed sale made £17m.
The Ulster was built to compete at the highest level of endurance racing, with appearances at Le Mans, the Ards TT, the Mille Miglia, and the RAC TT.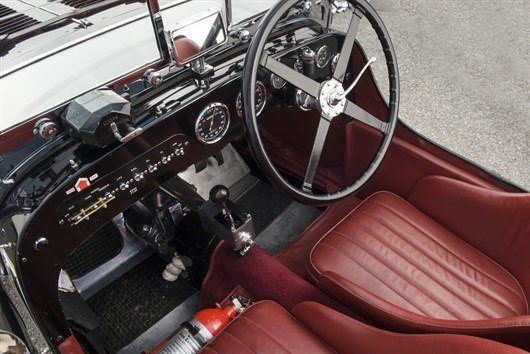 Sale price of Aston Ulster is one of the highest amounts ever for a pre-war British sports car.
It also competed in the 1936 French Grand Prix outing, driven by none other than the brilliant 'Dick' Seaman – one of the greatest British pre-war racing drivers.
The Aston Martin Ulster was the top lot at the sale and saw a protracted three-way bidding battle between customers in the room and on the telephones, finally winning out to a European bidder.
James Knight, Bonhams group motoring director, said, 'It's one of the highest figures ever achieved for a pre-war British sports cars, truly emphasizing the tremendous stature of the Aston Martin marque.'
Elsewhere, a 1961 Porsche RS-61 Spyder offered by none other than 'Mr Motor Racing' himself, Sir Stirling Moss, sold for £1,905,500.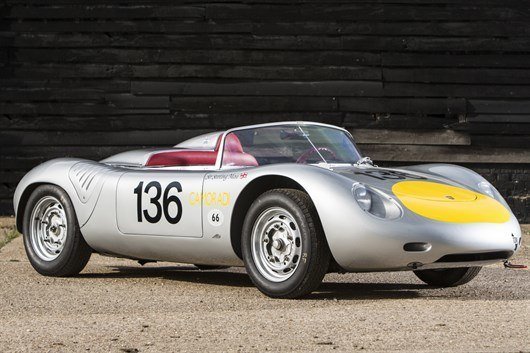 Ex-Stirling Moss 1961 Porsche RS-61 Spyder sold for £1,905,500
One of the greatest racing drivers of all time, Sir Stirling described the Porsche RS60/61 series as having been 'just super cars.'
Moss said, '[They are] beautifully balanced and simply tailor-made for such races as the mighty Targa Florio around 440 miles of Sicilian mountain roads.'
He added, 'That was one morning when I woke up and really could say to myself, "For today's race you have got the ideal car".'
Continuing the Porsche theme, a 1973 Porsche 911S 2.4-litre Coupé that was owned for more than 30 years by 'father of pop art' Richard Hamilton, sold for £393,500.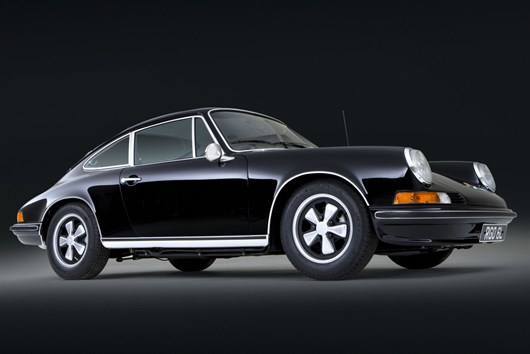 1973 Porsche 911S 2.4-litre Coupé owned by artist Richard Hamilton sold for £393,500.
Hamilton thought that the car's shapely curves were a 'perfect' design, so he purchased it new in 1973, and kept it for three decades.
The Mercedes-Benz CLK GTR Roadster sold for £1,513,500. Unveiled in 1998, at the time the CLK most expensive production car ever built, a figure only recently exceeded by the Ferrari FXX. The model offered at Bonhams sale had a mere eight kilometres on the odometer, and was the very first example ever built.
Also in the sale, a 1984 Porsche 911 3.2-litre Carrera Coupé, belonging to former Top Gear presenter James May, sold for £51,750, and ex-Rolling Stone Bill Wyman's 1966 Mercedes-Benz 250 S sold for £20,700, whilst his striking 1971 Citroën Maserati SM sold for almost double estimate at £61,980.
Comments
Author

Keith Moody
Latest