Ex-Works Aston could make £2.2m at auction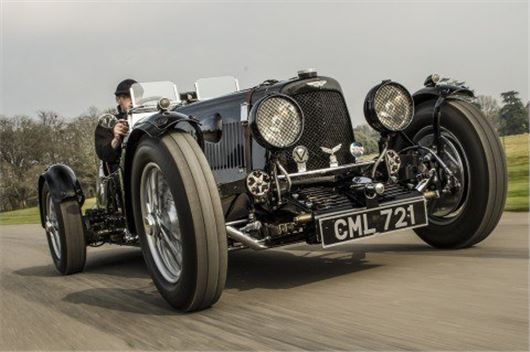 Published 19 March 2015
An ex-Works Racing Aston Martin Ulster Team Car that competed at Le Mans could fetch £2.2m at auction in June.
The car, which goes under the hammer at Bonhams Goodwood Festival of Speed Sale on 26 June, was originally designed to compete in the Le Mans 24-hour race and is called LM19.
The first team cars (LM1 and LM2) raced at Le Mans in 1928 and continued to challenge over the next seven years. By 1935, this LM series of Aston Martin Works Team cars produced four very special cars, described by A C 'Bert' Bertelli, chief designer and co-owner of Aston Martin, as 'the best cars I ever built'.
With Thomas Fothringham at the wheel, LM19 had an eventful race. Challenging for the class lead, it crashed out, leaving its sister Works entry, LM20, to soldier on (it finished third overall and won the Biennial Cup for Aston).
LM19 was then re-built by the Works and taken to Ards public-road circuit in Northern Ireland, for that year's Tourist Trophy Race.
With extrovert gentleman driver Charlie Martin behind the wheel, LM19 proved fastest amongst the pack of Works Team cars, only for a faulty batch of pipework to cause loss of oil pressure, sending the car into the pits. This caused such significant delay that LM19 fell two laps short of the required minimum distance to qualify as a finisher.
Bonhams Festival of Sale takes place on 26 June in Goodwood, Chichester. For more information visit https://www.bonhams.com/departments/MOT-CAR/.
Comments
Author

Keith Moody
Latest