Second Taster of Historics 7th March Classic Car Auction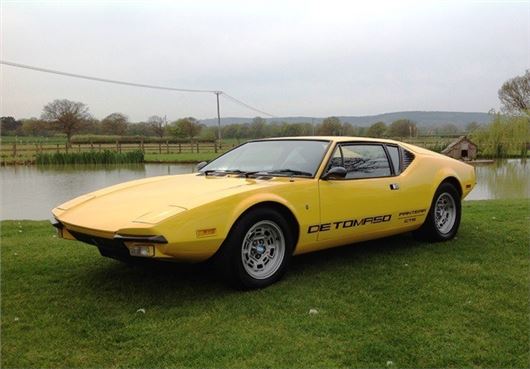 Published 02 March 2015
You may have seen our first taster of Historics Classics Auction at Brooklands on Saturday 7th March here, where we featured a 1963 Renault Dauphine, a 1965 Autobianchina Bianchina, a 1969 Dodge A108 dayvan, a 1966 Ford Thunderbird and a 1948 Rover 75 P3.
Now, we take another look:
At Historics November 2014 Auction, a stunning De-Tomaso Pantera was virtually stolen for just £51,000 due to a phone bidder using the wrong line. This time a 1972 example is estimated at a more realistic  £56,000 - £62,000, backed up by the $50,000 to $112,000 that non customised examples were fetching in the USA in January.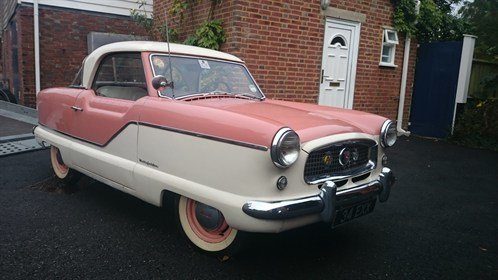 The Austin/Nash Metropolitan is an Anglo American curio (the 'boss' in the 1950s American TV trucking show 'Cannonball' had one). In the States a 1958 convertible made $13,000 in January and a 1959 hardtop made $15,000, so the £10,000 - £14,000 estimate for this pink and white 1957 hardtop seems achievable.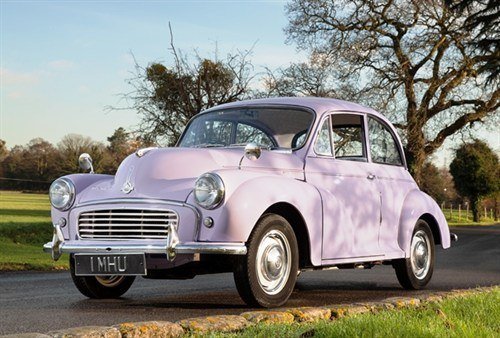 Not completely different under the skin, there was actually a run of 349 violet coloured Morris Minor 1,000,000s. But this one is a bit more special because it is actually the millionth Morris Minor off the production line. Obviously an offer that can never be repeated, it is estimated at £22,000 to £26,000.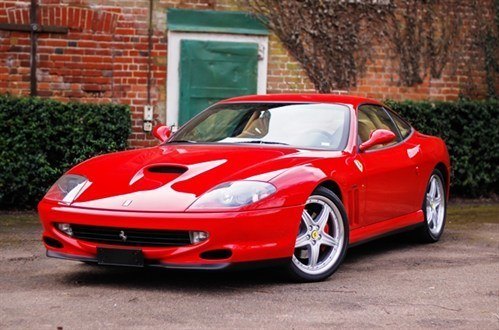 The Ferrari F550 is generally reckoned to be one of the nicest late front-engined Ferraris. (It's the first and only car I have driven at over 170mph.)  This is a lot better than that because it's one of a series built to celebrate a 550 covering 100 miles at an average of 190.2mph, one hour at an average of 184mph and 100 kilometres at an average speed of 188.9mph. It was also a 550 or a 575 in which Dennis Collins and Richard Rawlings set the coast to coast record of of 87.85mph (31 hours 59 minutes for 2,811 miles) in 2007. The Ferrari 550 World Speed Record Edition is estimated at £140,000 to £160,000.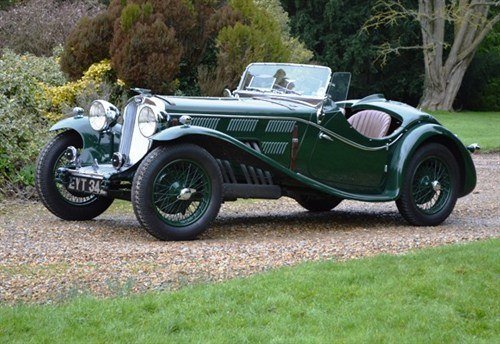 A star of the Historics auction is this unique 1938 Triumph Dolomite 6C recreation. The Dolomite was intended to be an English Alfa Romeo 6C, but all sorts of things got in the way of that. This beautiful, intricately detailed recreation is the work of Gloria Coachworks, built on a modified 1938 Triumph Dolomite chassis. It's worth every bit of the estimated £80,000 - £100,000.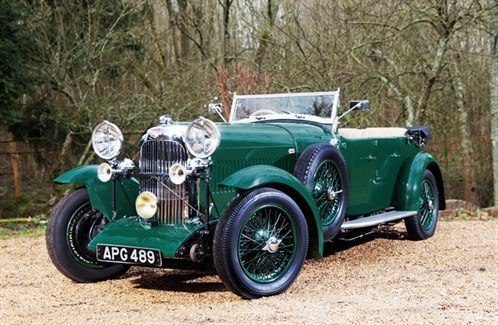 Finally, a true Brit to stir the investment instinct. This lovely 1932 Lagonda 16/80 Special Speed Six open tourer is an utterly lovely way to join the post vintage crowd. Estimate: £70,000 - £80,000.
More at Historics
Comments
Author

Honest John
Latest