Porsches in demand at Race Retro sale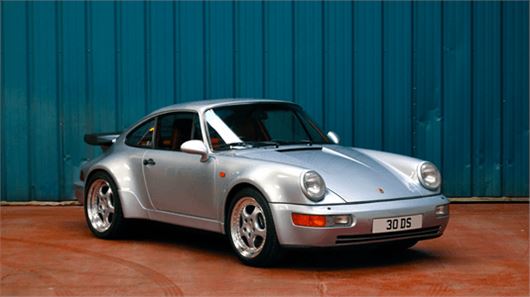 Published 26 February 2015
The last generation of air-cooled Porsche 911s could be a smart buy if the results of the Race Retro sale is anything to go by.
Prices for 964s (1989-94) regularly beat their top estimates at the Silverstone Auctions sale on 21-22 February at Stoneleigh Park, Warwickshire.
While a trio of stunning Italian sports cars grabbed the pre-sale headlines, it was the cars from Stuttgart that consistently performed well on the day.
A 964 Carrera 4, first registered in 1990, made £38,250 - £6250 over its top estimate. And a 964 Turbo sailed past its top valuation of £65,000 to sell for £77,625.
Could it mean the 964s time has finally come? Lionel Abbott, who is a classic car and market specialist at Silverstone Auctions, had this to say. 'When launched, the 964 was seen as a low-cost development replacement and did not endear itself to the market.
'However, it has now matured and even the look seems to come good with time. They have increased in value but the old adage of 'best of breed' will always command the largest hike in prices.
'It is safe to say the lower end models, if low mileage and ownership should increase in value by circa £2500 - £5000 per annum at current levels.
Classic Porsches also did well at the sale. A 1965 short wheelbase 911 made £133,875 (estimate £100k-£120k). In rust-free but not outstanding condition, demand for this solid Norwegian car was perhaps due to its eligability for historic motorsport events.
And a 1978 930 Turbo sold for £52,875. That's nearly £5k short of its top estimate and the car came with a fully-stamped service book and just a handful of owners' names on the logbook.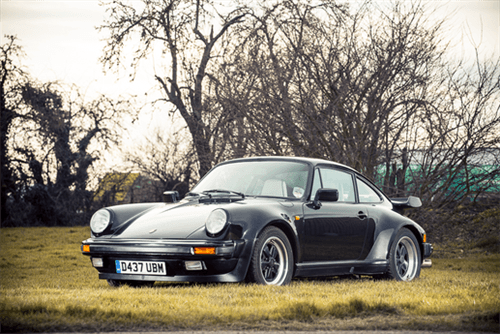 Comments
Author

Keith Moody
Latest