1927 Bentley and 1972 Ferrari each make £212,800 at H&H Chateau Impney sale.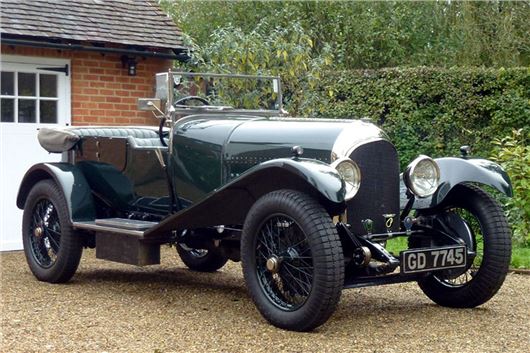 Published 05 December 2014
The two star lots of a 1927 Bentley 3 Litre Speed Model and a 1972 Ferrari 365 GTC/4 each made £190,000 (£212,800 apiece with commission) at H&H's Castle Impney sale yesterday.
Of the two, the Bentley was over reserve and the Ferrari sold at its lower estimate.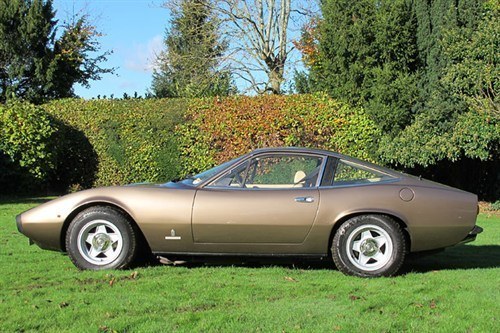 In line with Historics £34,720 inc for its 1966 Alfa Romeo Giulia Sprint GT Veloce, H&H's almost identical '67 sold for £30,240.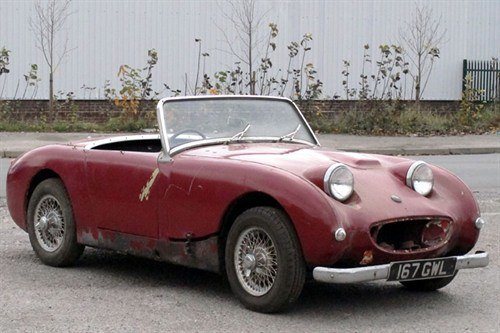 H&H's 1959 Austin Healey Sprite 'Frogeye' for restoration (complete with front bumper and wire wheels) sold for £5,824 inc against Brightwell's '59 for resto, on steels and with no front bumper that sold for £4,928 on 26th November, between them lifting the bar for Frogeyes for restoration by more than £1,000. A restored 1960 Sprite with hardtop made £10,833.
A restored 1960 Triumph TR3a on wires sold for £17,920 inc, which compares with the £26,320 reached by a restored 1958 TR3a on wires with a hardtop at Brightwells. H&H's restored 1962 TR4 with Ford 5-speed gearbox sold for £17,360, whereas on Saturday Historics sold an average 1962 TR4 for £15,680 inc, a competition spec 1968 TR5 for £21,280 and a concours 1968 TR for £33,040.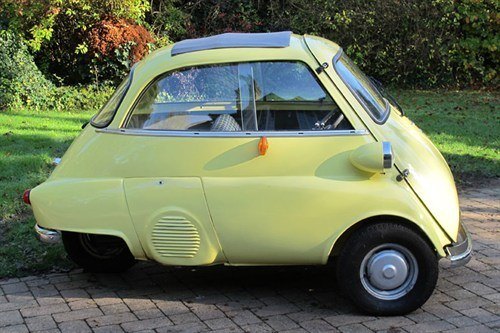 Microcars prices have gone completely nuts, but not but not crazy enough for a 1956 Messerschmitt KR200 with custom trailer to make its estimated £12,000 - £28,000. But H&H's 1961 RHD Isetta 300 did sell for £14,560 inc compared to the £15,680 made by a 1962 example at Silverstone Auctions at the NEC in November.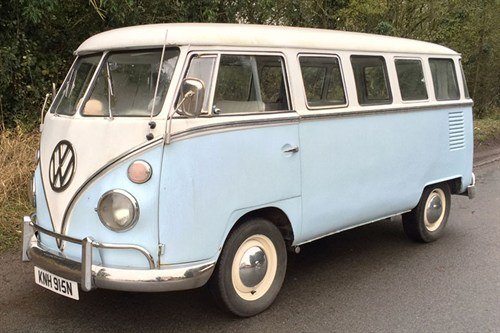 H&H's 1975 late model VW Type 2 T1 'Splittie' 13-window microbus with a new 1.6EFI engine needing a little TLC sold for £13,560. British Car Auction had a more desirable '66 21-window Type 2 T1 up for auction at Blackbushe today and that sold for £38,100 + commission. Perhaps helped by our reminder that one of these made $198,000  (£126,000) + commission at auction in the USA in January 2013, so when they are right they are very hot property. (Window count doesn't include the front screens.)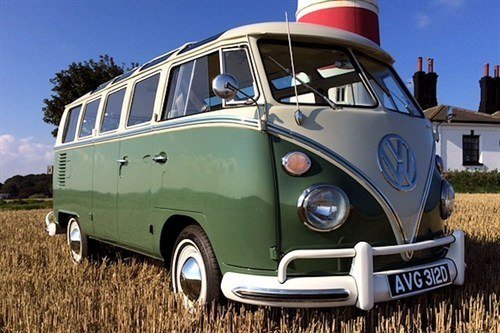 Bargain of H&H's sale was probably a 1999 Audi 80 cabrio, knocked down for £750 inc. While a Pa Larkin style yellow 1923 Rolls Royce 20HP 'top hat' Landaulette made a startling £54,880.
More here: H&H Chateau Impney Classic Auction Results
Comments
Author

Honest John
Latest