Shed Found March Special Makes £11,000 in Brightwell's Classic Car Auction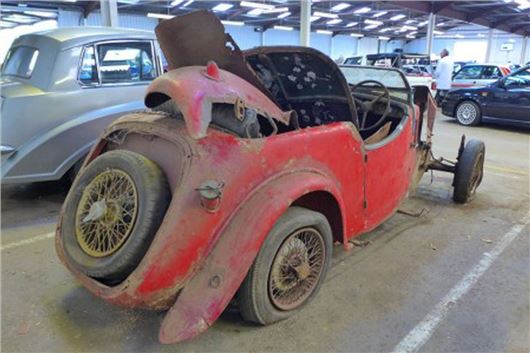 Published 26 November 2014
A 1934 Lancia Augusta based March Special found in bits in a garden shed in Kidderminster started bidding at £500 and eventually sold for £11,000 at Brightwell's Classic Car Auction in Leominster today.
A complete concours March Special sold by RM auctions fetched £90,000 recently, but today's car will take a colossal amount of work to restore to that standard.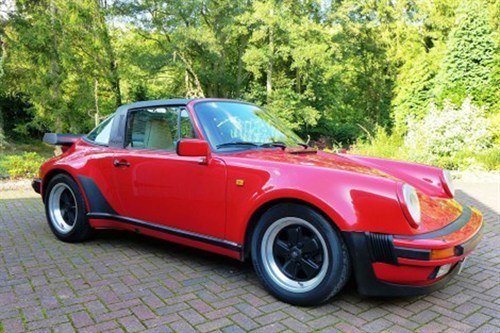 Strong money was also paid for a 40,000 mile 1989 Porsche 911 930 Turbo Targa, which sold for £63,000. And, to put this into perspective, a almost identical 1989 911 930 Trubo Targa, but with 116,000 miles sold for less than half that at just £31,000.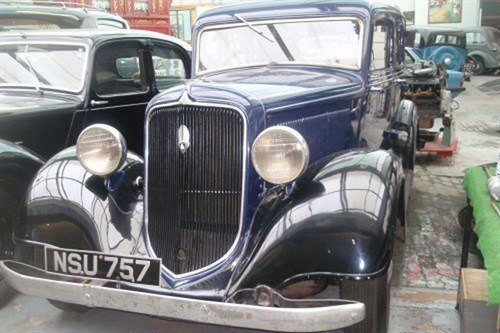 A 1934 Chrysler Plymouth 4-door sedan from the Stondon Museum sold at no reserve made £10,200.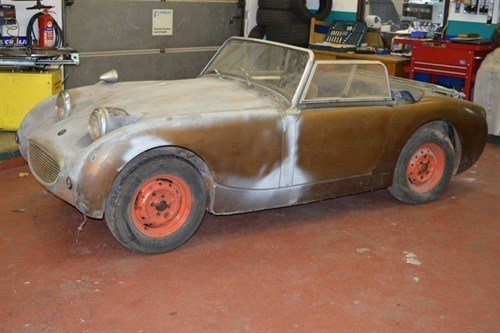 The 1959 Austin Healey 'Frogeye' Sprite, with sound steel bonnet but needing a lot of work to the tub, went well over estimate to sell for £4,400.
Bargain of the day, to my eyes at least, was a 1985 Porsche 944 with 113,000 miles but new water pump, timing belt and tensioner, which sold for just £1,200.
The two Austin Maxis made £800 and £200. A rare Austin Allegro Equippe valued by the Allegro Club International at £12,000 made a respectable £3,600, while a base model Allegro 1100 sold for £350.
Highlights included £54,000 paid for a local one family owned 1969 Mercedes Benz 280SL 'Pagoda' automatic. £23,500 paid for a lovely 1958 Triumph TR3a with hard-top. And £20,500 for a top notch 1968 Daimler V8250.
The 1960 Facel Vega HK500 bid to £95,000, but did not immediately sell (though negotiations were proceeding). The 1949 MGTC estimated at £20,000 - £22,000 did not make reserve either. And neither did the lovely 1929 MG 14/40 estimated at £45,000 - £50,000.
Full results and latest updates here: Brightwells 26th November 2014 results.
Comments
Author

Honest John
Latest