British classics lead the way at NEC Classic Motor Show auction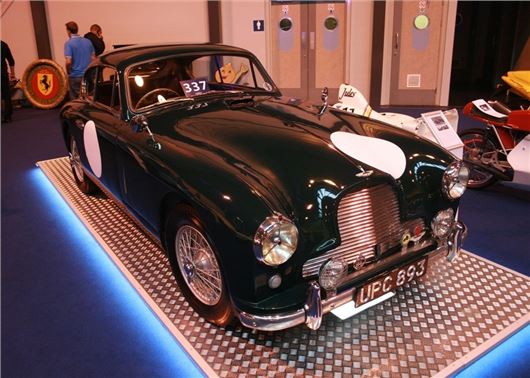 Published 16 November 2014
British classics dominated day one of the Silverstone Auctions NEC Classic Motor Show sale, raising more than £500,000 as bidders jostled to buy historic Aston Martins, Jaguars and Minis.
The car of the day was superb 1994 Jaguar XJ220, which raised a fitting £220,000. The right-hand drive supercar was formerly owned by the Brunei Royal Family who placed the factory order in 1991. The car has covered just 6000 miles.
As a result, the 530bhp Jaguar, capable of 217mph, was subject to frantic bids as potential suitors fought it out for the XJ220's ownership. The eventual winner, an anonymous telephone bidder, won the fight with a final bid of £220,000.
A 1954 Aston Martin DB2/4 also caused a stir in the auction hall, before it was sold for a colossal £129,000. The Aston Martin has a celebrated competition history, which pushed the price skywards, with racing past that includes wheel to wheel action against the three Ecurie Ecosse Le Mans Jaguars at Aintree race circuit.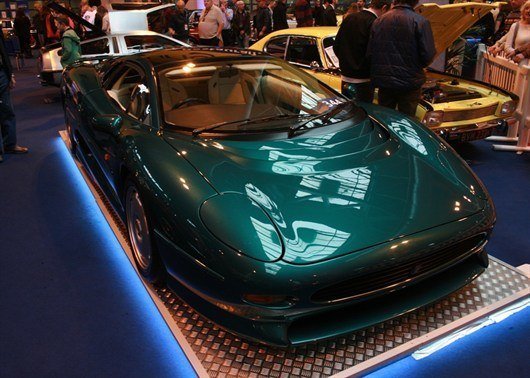 At the opposite end of the price spectrum, a wonderful 1964 Austin Mini raised £6000; the little classic was formerly owned by Radio 2 DJ Chris Evans, before he sold it for charity at CarFest. In keeping with its charitable history, the owner donated 10 per cent of the sale to charity.
The Mini was part of a large number of British cars passing the auction block, with Coopers and E-types beating their respective estimates. A wonderful 1954 XK120 3.4 Special also raised the bar, selling for £46,000. 
Another highlight of the sale was a 1970 Mercedes-Benz 280SE 3.5 Cabrio that sold for £195,000. The car was not actually at the NEC – it was still in the process of being transported to the UK from Australia – but that didn't stop bidders fighting for its eventual ownership.
The Mercedes-Benz is one of 68 right hand drive automatic 280SEs built and said to be in concours condition. However, like the new owner, we'll have to wait until it arrives before we can confirm that status.
Comments
Author

Dan Powell
Latest