Anglia Car Auctions gives away a classic car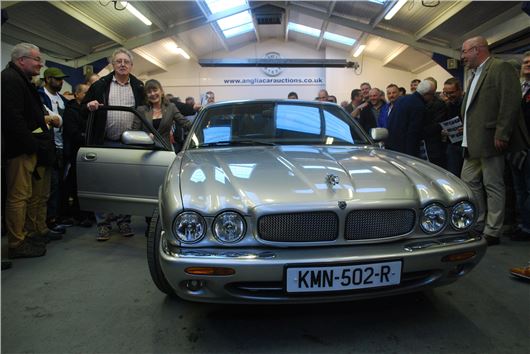 Published 12 November 2014
One lucky punter at Anglia Car Auctions' recent sale won a 1998 Jaguar XJR Supercharged V8 worth £5000.
Classic car enthusiast and collector Ray used to attend the auction with his disabled wife but as her disability has worsened, he doesn't attend as regularly. By chance, his wife had a carer with her on Saturday, 1 November, allowing Ray to attend…and he was glad he did. 
Of the 1700 people at the auction, Ray was chosen at random to win the car in a prize draw. Ray said, 'I'm completely overwhelmed. I read about the raffle and was handed a ticket when I arrived but you think yeah right, of course I'm going to win. When they called my number I couldn't believe it. The car is gorgeous and I'll be pinching myself the rest of the weekend.'
The XJR had two prior owners, the second since 1999, and has 66,000 miles on the clock along with its service history and a brand new MOT. Its a high spec model with Celtic alloys, factory sunroof and stereo upgrade.
Comments
Author

Keith Moody
Latest