Report: Silverstone Auctions, 20 September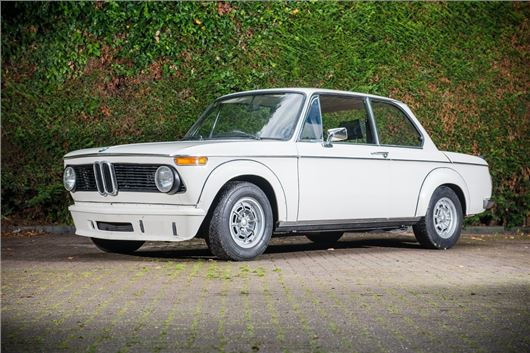 Published 24 September 2014
Silverstone Auctions' Autumn Sale achieved a 63% sales rate and a total sales value of more than £1m.
Top seller was a low mileage 1985 Ferrari 308 GTS Quattrovalve selling for a premium inclusive £88,550.

The very first production spec Lynx Eventer sold for a premium inclusive £28,750 while a rare and highly sought after 1989 BM3 E30 M3 Johnny Cecotto hit top estimate selling for £40,250.
One of the cars that caught our eye, a 1972 BMW 2002 Turbo, made £30,500.

Full results below: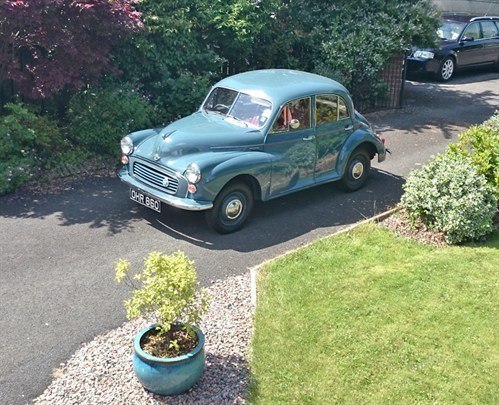 1956 Morris Minor Split Screen, £2000-£3000k: £2000
2005 Maserati Quattroporte, £12,500-£15,000: £12500
1951 GMC Pick-Up in Concours Condition, £13,000-£15,000: £19200
1999 Bentley Arnage Green Label, £21,000-£24,000: £18,000
1985 Porsche 911 Carerra Cabriolet, £18,000-£21000: n/s £15,500 high bid
1966 Jaguar E-type Series I 4.2-litre fhc, £50,000-£55,000: n/s £45,500 high bid
1986 Porsche 911 Carrera RS Replica, £24,000-£28,000: £23,000
1986 Morgan 4/4, £14,000-£16,000: £13,800
1967 Fiat 500F, £10,500-£12,500: n/s £9000 high bid
2000 Jaguar XKR 'Silverstone' Convertible, £12,000-£15,000: £11,500
1981 Porsche 911 SC, £30,000-£35,000: n/s £27,000 high bid
1978 Ferrari 308 GTB, £45,000-£55,000: £50,500
1991 Mercedes-Benz 560 SEC Automatic, £17,000-£22,000: £28,000
1968 Porsche 912/911 'Outlaw', £16,000-£20,000: £14,500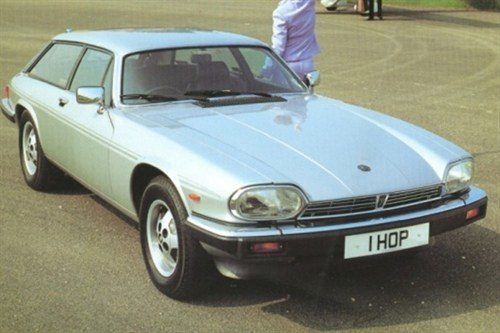 1982 Lynx Eventer V12 HE, £25,000-£30,000: £25,000
1978 Aston Martin V8 Series III, no reserve: £19,500
1973 Jaguar E-type S3 V12 roadster, £40,000-£45,000: £36,000
1958 Austin-Healey MkI Sprite (Frogeye), £14,000-£16,000: £11,200
1963 Triumph TR4, £16,000-£18,000: n/s £11,750 high bid
1989 BMW E30 M3 Johnny Cecotto, £35,000-£40,000: £35,000
1962 Daimler 'Dart' SP250 B-spec, £30,000-£35,000: £30,000
1978 Ferrari 308 GTS steel bodied car, £45,000-£55,000: £46,500
2011 Fiat 500 Stirling Moss 722 Tribute, £9000-£12,000: £8550
2000 Lotus Esprit V8 350 Sport, £30,000-£35,000: n/s £27,000 high bid
1994 Mercedes-Benz 600 SL, £10,000-£12,000: £9500
2000 Jaguar D-Type Replica*, £50,000-£55,000: n/s
1991 Reynard Formula Vauxhall Lotus, £12,000-£14,000: £8800
1964 Mercedes-Benz 230SL Pagoda, £34,000-£38,000: n/s £29,500 high bid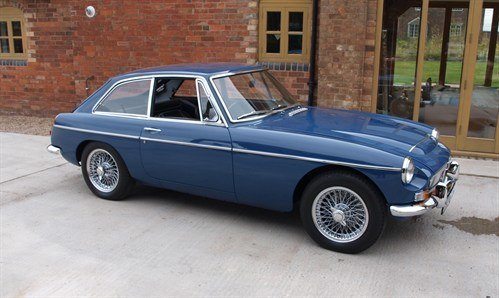 1968 MGC GT auto, £16,000-£18,000: n/s £13,000 high bid
1992 Bentley Continental R, £21,500-£25,000: £18,000
1969 Pagoda 280 SL Auto LHD, £40,000-£45,000: n/s £34,000 high bid
1970 Aston Martin DBS, £20,000-£24,000: £29,000
1971 Ginetta G15, £9000-£12,000: £11,500
1988 Ferrari 412 GT, £20,000-£23,000: £18,750
1967 Ford Shelby Mustang GT350, £50,000-£60,000: £50,500
1952 MG A Roadster, £18,000-£22,000: £17,000
1974 Aston Martin DBS V8 Series III, £48,000-£52,000: n/s £42,000 high bid
1984 Mercedes-Benz 280SL, £20,000-£24,000: £23,000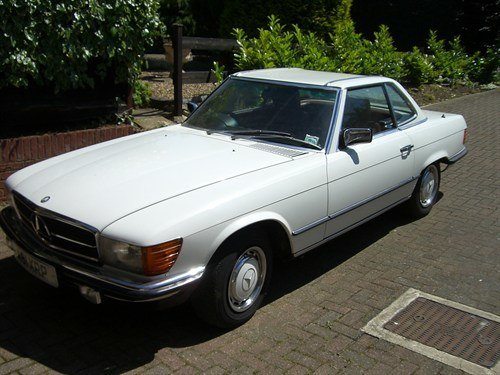 1987 Mercedes-Benz R107 500SL, £14,000-£16,000: £11,200
1978 Ferrari 308 GTS, £30,000-£35,000: £33,500
1972 Fiat 500L, £7000-£10,000: n/s £6500 high bid
1975 Citroen SM Maserati EFI, £22,000-£26,000: n/s £19,000 high bid
1976 Alfa Romeo Spider, £7000-£10,000: £7800
1972 Alfa Romeo 1600 GT Junior, £12,000-£15,000: n/s 10,500 high bid
1985 Ferrari 308 GTS Quattrovalve, £80,000-£90,000: £77,000
1992 Lancia Delta Intergrale Evolution I, £18,000-£22,000: n/s
1970 Mercedes Benz 280SL 'Pagoda', £55,000-£65,000: n/s £49,000 high bid
1981 Mercedes Benz 500SL, £8000-£12,000: £8000
1972 BMW 2002 Turbo, £32,000-£38,000: £30,500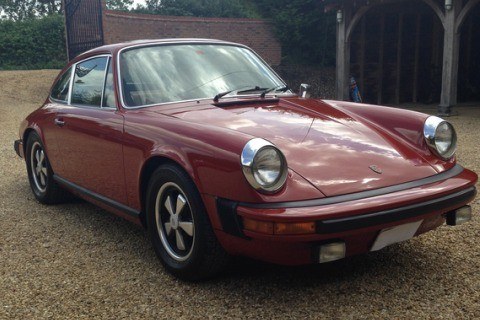 1975 Porsche 911 S 2.7 Coupe, £25,000-£30,000: £23,000
1994 Mercedes-Benz W124 E220 Cabriolet, £8500-£10,500: n/s 6,000 high bid
1979 Ferrari 308 GTS, £40,000-£50,000: £46,000
1972 Porsche 911 ST, £75,000-£85,000
1960 Steyr Puch 500, £15,000-£18,000: n/s £12,000 high bid
1974 Alfa Romeo 2000 GTV, £22,000-£26,000: n/s 17500 high bid
1962 Austin Healey Sprite Mk II, £8000-£10,000: £8500
1979 Mercedes-Benz 280SE, no reserve: n/s
1973 Jaguar E-type Series III roadster, £35,000-£40,000: n/s £29,000 high bid
1971 Fiat 124 Sport Spider, £12,000-£15,000: n/s £8200 high bid
Comments
Author

Keith Moody
Latest