Significant Investment Cars in Historics 30th August Auction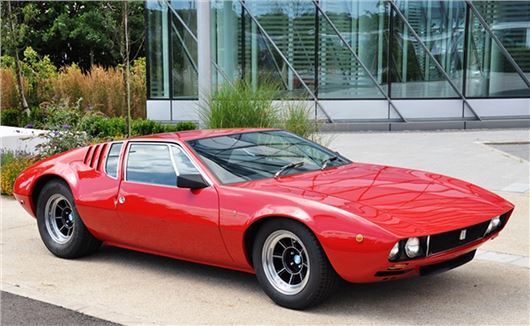 Published 17 August 2014
Entries for Historics 30th August auction at Brooklands have now reached 161, with eight cars estimated at over £100,000 and two at more than £200,000.
From top to bottom, here are the highest estimated cars.
278: 1969 De Tomaso Mangusta, est: £210,000 - £240,000
Star of the auction and our lead picture, the Mangusta was styled by Giorgetto Giugiaro and built between 1967 and 1971 with a mid-mounted Ford Mustang 302 V8. A unique feature is gullwing doors over the engine. 'Mangusta' translates from the Italian to 'Mongoose', the worst enemy of a Cobra. It was succeeded by the Pantera in 1971 and is now very rare and sought after.
317: 1971 Ferrari Dino 246 GT, est: £190,000 - £220,000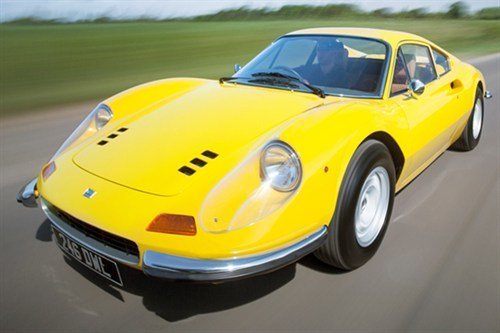 Ferrari Dino values have take off over the last few years with more than £100,000 paid even for restoration projects. This car is right hand drive. It underwent a full restoration in the 1980s,and a no expense spared engine and transmission rebuild over 2005/06. The car is complete, even down to an original (rare) Ferrari handbook and parts book in their original wallet.
307: 1966 Ferrari 330GT Series II 2+2 Coupe, est: £160,000 - £180,000
This right hand drive 1966 car features the later 5-speed manual gearbox and 3,960cc V-12 engine. It is believed to be very low mileage with only 43,100 recorded and verified by a collection of MoT certificates. The car was restored with new paint and interior in the mid 1990s and the file that comes with it includes the original bill of sale.
309: 1955 Lancia Aurelia B20GT Competition, est: £150,000 - £180,000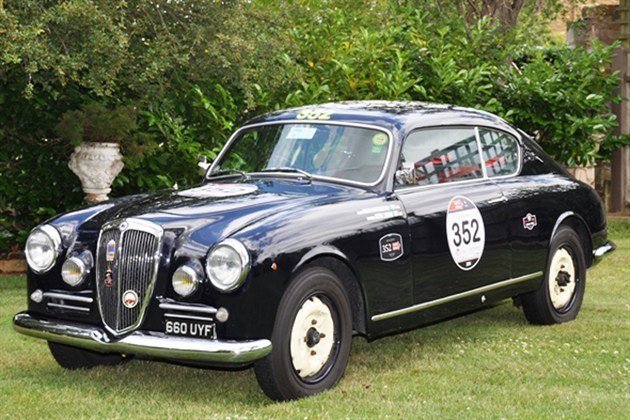 This Right Hand Drive 1955 Aurelia B20GT has a significant competition history in 'retro' events, including the 1987 Monte Carlo Rally, the 2009 Mille Miglia and recently completed the 2014 Mille Miglia. It is fully equipped ror retro rallies, has an FIA identity card and all necessary documentation to continue competing. It is reported to be excellent to drive.
280: 1953 OSCA MT4, est: £150,000 - £175,000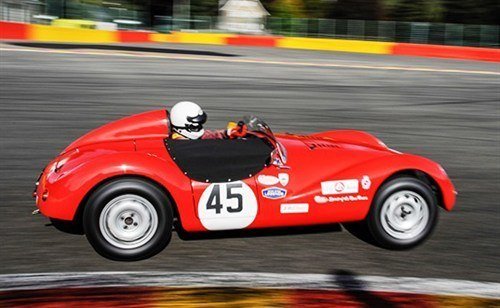 OSCAs were small engine capacity sports racing cars developed by the Maserati brothers and raced to huge success, including outright victory in the 1954 12 hours of Sebring. This car has the excellent provenance of a racing history including 2nd in class in the 1953 Mille Miglia and 29 other races in Italy in the 1950s alone. It was fitted with a twin cam 1,600cc Alfa Romeo engine in 1959 and later a 5-Speed Alfa Romeo gearbox, then continued racing throughout Europe and remains FIA eligible .
285: 1952 Porsche 356 coupe, est: £105,000 - £115,000
This early Porsche 356 pre-dates even the 356A. It was originaiil a 1,500cc US spec car supplied to its first owner in New York, and was imported to the UK recently from California after a full restoration keeping the car as original as possible, even retaining its original floor and rare 16" wheels. A full photo album of the rerstoration comes with the car, which is UK tax paid with a V5C.
283: 1971 Porsche 911S, est: £100,000 - £110,000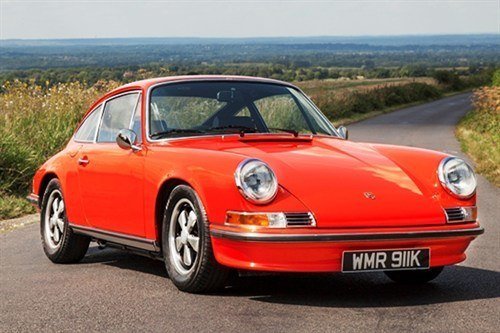 Only 3,174 911S models were built by Porsche between 1969 and 1971, making the S model particularly rare and sought after. This right hand drive car had a bare metal restoraton by Porschons in 1998, and in 2011 £49,464 was spent at Porsche specialists Autofarm of Bicester. A thick history file comes complete with the car.
337: 1930 Rolls Royce Phantom II Ascot Tourer by Brewster, est: £80,000 - £100,000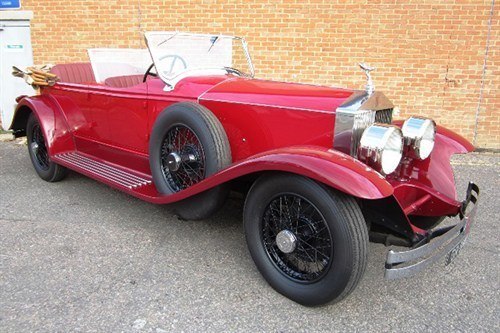 £92,000 has been spent with Wren Restoration in Suffolk on the mechanics and rebodying of this car in the style of an Ascot Tourer by the American Brewster coachbuilders with American style headlights. However, the car is right-hand drive.
More at the excellent, user friendly Historics website.
Comments
Author

Honest John
Latest