Records smashed at Silverstone auction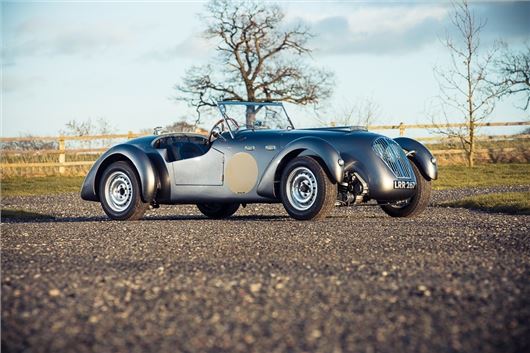 Published 05 August 2014
Silverstone Auctions achieved its highest ever total sales value – more than £5 million – and secured some world record prices in its two day sale at the Silverstone Classic, where it achieved a sales rate of 85%.
A 1979 Ferrari 308 GTS in wonderful condition was successfully hammered away for a premium-inclusive £82,225, more than £50,000 over its lower estimate and a world record for the model.
Not to be outdone, a 1989 Ferrari 328 GTS sold for a premium-inclusive £77,050, breaking another world record. More modern Ferraris also proved popular, with a 1996 Ferrari 456 GT selling for £49,450, nearly double its lower estimate.
But it wasn't just Ferraris that caught the attention of the crowds at the sale. Topping the bill was a 1950 Healey Silverstone which sold for a total of £212,750, while a 1996 Jaguar XJ220, presented in Silverstone Green, sold for £187,450, more than £17,000 over its upper estimate. A rare and highly stylish 1953 Bristol 403 Saloon also raced past its estimate, eventually selling for £62,100.
Some unique and very special lots were also on offer. From the world of motorsport came Sir Jackie Stewart's first ever race car, a 1962 Marcos GT Xylon, which sold for £41,975.
For the full list of results from the Silverstone Classic Sale or to find out more about submitting an entry in its upcoming sales, visit www.silverstoneauctions.com.
Comments
Author

Keith Moody
Latest