Preview: H&H Classics auction, Rockingham Castle, 21 June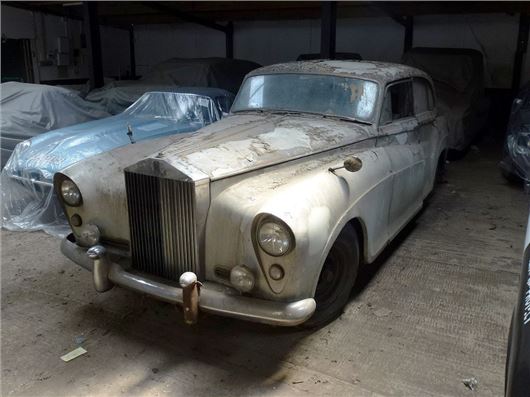 Published 11 June 2014
A trio of ex-Earl's Court Motor Show cars will take centre stage at H&H Classics' auction at Rockingham Castle on 21 June.
The sale is being held in association with the Rolls-Royce Enthusiasts Club and features a number of interesting examples of the marque, including a former Earl's Court Motor Show 1956 Silver Cloud and a 'garage find' 1957 Silver Cloud with Freestone & Webb coachwork, reputedly first owned by actress Zsa Zsa Gabor.
The 1957 Silver Cloud Limousine was displayed at the Earl's Court Motor Show of the same year and is understood to have been first owned by Zsa Zsa Gabor before being sold to Bernard Walsh, owner of London's famous Ivy Restaurant. Garaged for more than 20 years, the Silver Cloud requires extensive restoration work and is expected to raise £7000 when it goes under the hammer.
The 1956 Earl's Court Motor Show Silver Cloud is expected to raise £25,000 and boasts a recent overhauled of its 4.9-litre straight-six engine. However, the car is seldom used – bar a few club events – and requires some light recommissioing.
Another ex-Motor Show star is a 1953 Bentley R-Type H.J. Mulliner Lightweight Sports Saloon (£20,000 - £25,000). One of only 34 made, the chassis was built to accept either manual or automatic transmission and is finished in Nabha Green and silver paintwork. 
Among the less prestigious but equally fascinating cars on sale at Rockingham include a right-hand drive 1937 DKW F5 700 De Luxe Drophead Coupe with Bauer coachwork (£15,000 - £20,000) and a 1922 Renault 10CV Tourer, which is expected to raise £14,000.
The sale will also include a 1970 Maserati Indy 4.2 (£35,000 - £45,000), a 1969 Citroen ID21 Safari Estate (£6500 - £8500) and a 1965 Mini Marcos that is expected to sell for £5500 - £7000.
For more information on H&H Rockingham sale visit: www.classic-auctions.com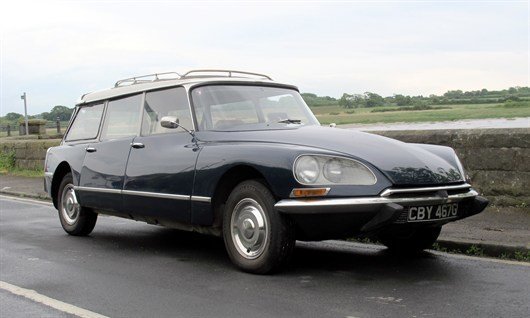 Comments
Author

Dan Powell
Latest