Report: Silverstone Auctions' May Sale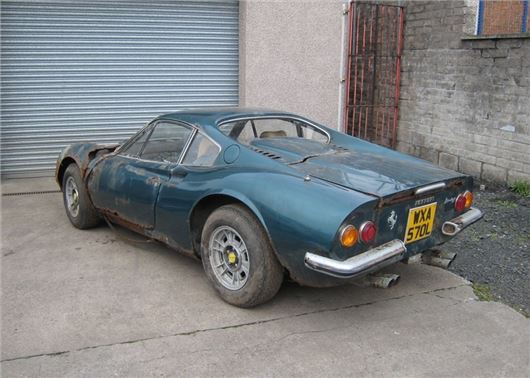 Published 28 May 2014
Historic sports cars and classic exotica topped the bill at Silverstone Auctions' May Sale on 24 May, with Ferraris and Porsches smashing their pre-sale estimates as enthusiasts fought it out for the best cars. The auction raised more than £1.7million, with an impressive 71 per cent sale rate.
The star of the sale was a 1971 Ferrari 246 GT Dino, which raised £250,700, more than £70,000 over its estimate. The Dino was Ferrari's show car from the 1971 Earls Court Motor Show in London and was recently subject to a full suspension and engine rebuild.
Bidders also showed considerable interest for a 1973 Ferrari Dino barn find; the 246 GT was left in a garage for 39 years before its owner's death prompted its discovery. Showing a believed genuine mileage of 13,932, the Dino sold for £132,250.
Other auction highlights included a brace of classic Porsches, with a fine 1973 911 S 2.4 Targa selling for £105,800 (£20,000 above estimate) while a 1989 911 930 Turbo, with just over 24,000 miles on the clock, achieved £92,000.
The sale also set a new auction record for a Fiat 500D Convertible. The 1963 example sold for £20,930 after a frenzied bidding battle.
For the full list of results from Silverstone Auctions' May sale visit: www.silverstoneauctions.com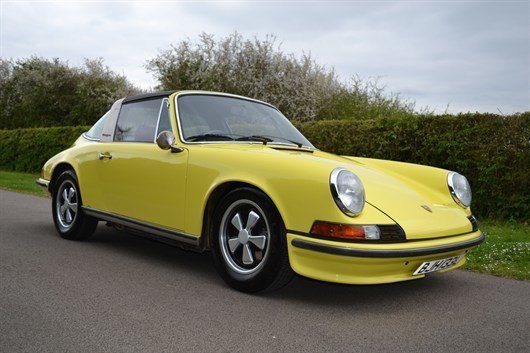 Comments
Author

Dan Powell
Latest