Low-mileage cars lead the way at Anglia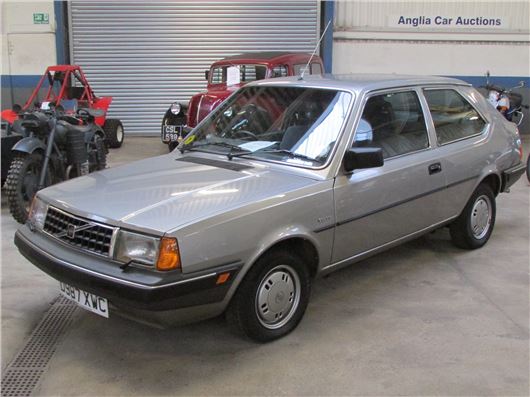 Published 09 April 2014
Anglia Car Auctions' spring classic car sale on 5 April proved to be dominated by low-mileage, low ownership popular classic cars. The results show that 78% of the bumper 170 lots available sold for a total sale of more than £800,000. Headline grabbers were some interesting cars that you'd not normally see in the classic auction reports...
The 1987 Volvo 340GL with just 132 miles on the clock, which had generated huge pre-sale publicity for Anglia Car Auctions, sold for a guide book-busting £5250. The time-capsule car, which was bought new by an elderly driver, who used it extremely sparingly for a few weeks. Then, he backed it into a bollard at a garden centre, which knocked his confidence so much that he parked up the Volvo, and never used it again. And the Volvo remained static for the next 27 years. It's still got the original Volvo paper floor mats in place, and its new owner is going to have to do a full recommission again if he wants to drive it.
Amzingly, the Volvo was joined by a 1992 Renault 5 Campus, which was almost as mile-shy with a odometer reading of 202 miles. The R5 went for £3570, which is a new high for a Supercinq without a turbo. At the more conventional end of the market, the biggest seller of the day was a 1985 Rolls Royce Corniche Convertible at £46,200, followed by a 1970 Mercedes-Benz 280SL at £42,500, and a 1967 Jaguar S-type for a very strong £25,725.
The 1968 Triumph TR5 PI barn find, offered with no reserve and attracting international telephone bidders, remains in the UK after being sold for £15,225 with premium. An Austin 10 Tourer project car, offered after being in dry storage for 40 years, also got a good price at £6510 including premium.
Once again, Anglia seems to have picked a lot list that drew in considerable crowds, and proves that there's plemty of interest at the popular end of the market. An estimated 1700 people attended the sale, which is a very healthy showing indeed. Are we looking at another vintage year for classic car sales?
More at Anglia Car Auctions' website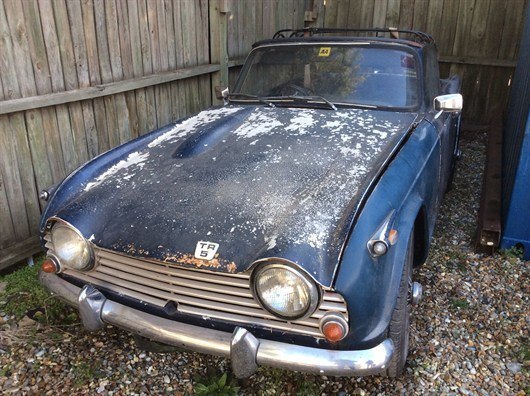 Comments
Author

Keith Adams
Latest