Profumo Jaguar tops Race Retro auction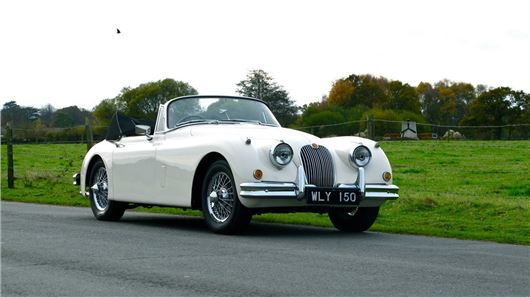 Published 26 February 2014
Silverstone Auctions' Race Retro sale proved to be the biggest one yet, with 70% of its cars sold for a total value of £1.8m. The most publicised sale of what was a very busy day's auction for Silverstone was the 1959 Jaguar XK150 Drophead Coupe, formerly owned by Dr Stephen Ward, the physician at the centre of the Profumo affair - it made £124,200, more than twice its pre-sale estimate.
Race Retro is the UK's biggest in- and outdoor classic motor sports show, and unsurprisingly, it was the racers that attracted the most attention at the sale, with 13 competition cars sold, netting almost £400,000. Cars included a 2000 Ford Mondeo Super Tourer (below), which fetched £103,500; a 1964 Lotus Cortina MkI race car for £53,000; a 1988 Ford Sierra Cosworth Group N Rally car, at £23,000; and a 1968 MG C V8 race car which achieved more than £21,600.
Classic cars were where the big money went though. A much-fancied 1987 Aston Martin V8 Vantage Volante X-Pack, which had attracted plenty of pre-sale interest, proved the top-seller, making £167,900, more than £32,000 above its pre-sale estimate, and a huge amount for one of these 1980s bruisers, while a 1968 Jaguar C-type by Proteus Enduro, made £71,300.
The sale also included a collection of luxury lifestyle and automobilia items which raised a further £171,000, including James Hunt's 1978 season race helmet fetching £21,780 and an F1 Champions Edition Opus book selling for £15,500.
Nick Whale, managing director, Silverstone Auctions said: 'We're delighted to start our 2014 auction season with such a fantastic record breaking result. We put together a really strong catalogue with a great mix of cars, and I'm delighted that we managed to achieve such excellent results for our vendors.'
Top 10 sellers, Silverstone Auctions, Stoneleigh Park
1987 Aston Martin V8 Vantage Volante X-Pack £167,900
The ex Dr Stephen Ward - 1959 Jaguar XK150 Drophead Coupe £124,500
2000 Ford Mondeo Super Tourer £103,500
1968 Jaguar C-Type by Proteus Enduro £71,300
1957 Porsche 365A Coupe £60,950
1964 Lotus Cortina MK1 Race Car £53,000
1961 Jaguar E-Type Series 1 4.2 £49,450
1973 Jaguar E-Type Series III V12 Roadtser £49,000
1972 Jensen Interceptor Series IV Convertible £46,000
2005 Aston Martin DB5 Coupe £45,770 
For the full list of results from Silverstone Auctions' Race Retro sale visit www.silverstoneauctions.com.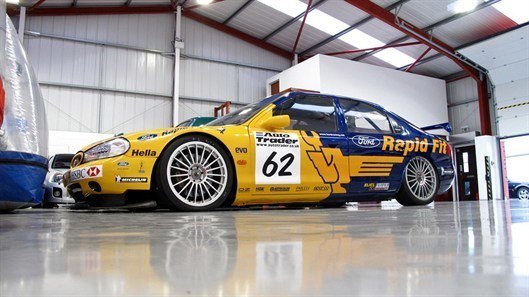 Comments
Author

Keith Adams
Latest