Report: RM Auctions, Paris, 5 February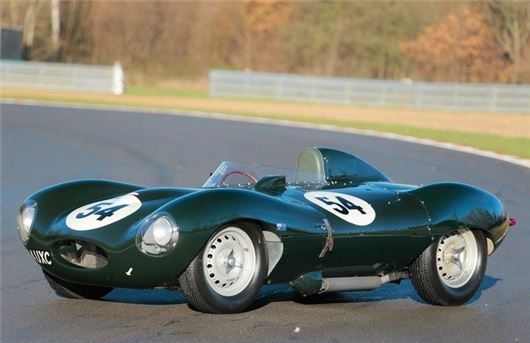 Published 06 February 2014
RM Auctions' first sale held during the Retromobile event in Paris has posted a sale total of €17,701,680, with 80% of all lots sold. Top seller was the 1955 Jaguar D-type (above), which sold for €3,696,000, establishing a new world record for a D-type at auction.

The D-type was part of the Harburg Collection, and is generally regarded to be one of the best left, boasting an extensive early racing history. It was the seventh buiilt, and itd first owner, Bob Stillwell, raced the car in 1956 and '57. Second highest seller was also from the same collection - a Porsche 962.

The 1982 956C ran as a Works car at Le Mans finishing third in 1982, as well as during 1983 and '84, and fin 2014, found a new home for €2,352,000. The 1955 Ferrari 750 Monza Spider came in third to sell for €1,960,000. Other big sellers included the 1964 ex-Dickie Stopp Porsche 904 Carrera GTS.
Another lot worthy of note, simply for smashing its pre-sale estimate, was the 1971 Mercedes-Benz 600 Six-Door Pullman Landaulet (below), offered with the now-compulsory 'barn find' descriptor. It sold for an astounding €537,600, against its pre-sale estimate of €80,000-€120,000.
The sale was a predictably glitzy affair, with the RM bandwagon doing its unusal impressive job in cheerleading the bidders along during the night. It's a very important arrival at Retromobile, cementing the event's status at the top table of the classic car must-do events.
Max Girardo, managing director, RM Europe, speaking about RM's first Paris event, concluded: 'We wanted our debut sale to impress by bringing some exceptional cars to market, and we have continued our amazing track record in Europe. Without a doubt, it was an honour to offer the Harburg Collection, which perfectly demonstrates that the market is hungry for quality cars with important historical provenance.'
RM Auctions Paris 2014 Top 10 Sales
1955 Jaguar D-Type, €3,696,000
1982 Porsche 956 Group C Sports-Prototype, €2,352,000
1955 Ferrari 750 Monza Spider, €1,960,000
1964 Porsche 904 Carrera GTS, €1,288,000
1936 Delahaye 135 S, €1,008,000
1957 Mercedes-Benz 300 SL Roadster, €823,200
1971 Mercedes-Benz 600 'Six-Door' Pullman Landaulet, €537,600
1971 Lamborghini Miura P400 S 'SV Specification', €520,800
1990 Ferrari F40, €515,200
1953 Mercedes-Benz 300 S Roadster, €448,000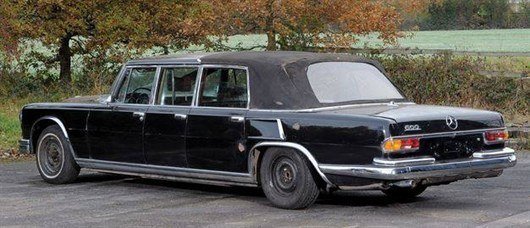 Comments
Author

Keith Adams
Latest