Mini and Studebaker top the lots in Dorchester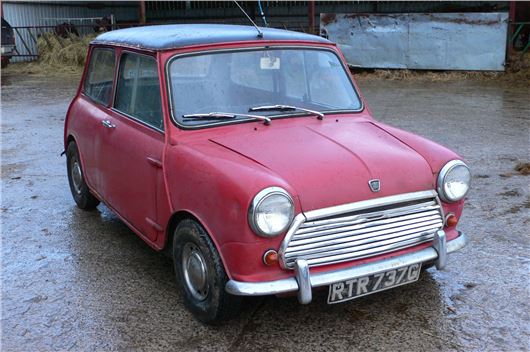 Published 24 February 2014
An eclectic mix of classics has already been added to Dorset Vintage and Classic Auctions' (DVCA) Spring Sale, to be held on 20 March at Athelhampton House, near Dorchester. Top lots include a fine 1934 Studebaker (below), and a 1969 Mini-Cooper (above).
The rare and extremely original 1934 Studebaker Dictator Six De Luxe has a pre-sale estimate of £7000-8000, and is an extremely unusual sight on the UK auction circuit. This particular example came from Studebaker's factory in Hamilton, Canada, before being shipped to Guernsey for its first owner, a dentist. To ensure that the German Military did not requisition it, the Studebaker had its starter motor removed and was consequently laid-up for five years during WW2. Smaller than the models supplied directly to America, and with the benefit of right hand drive and a six cylinder, 25hp engine, the four-owner Studebaker is going to be a lot of fun for wheoever buys it.
Other pre-war motor cars include a pretty 1934 Lanchester L10 Doctor's Drophead Coupe with coachwork by Martin Walter and a 1933 Morris Cowley Six Saloon, in need of restoration, but nonetheless a complete motor car with great potential.
DVCA will also offer a Rover P4 75 of 1950 vintage, which has been in the current ownership for 43 years, and is equipped with the iconic 'Cyclops' driving lamp and finished in a rare original colour of light green. And for more modern tastes, a 1969 Austin Mini Cooper 1000 Mk II which, although barn-stored for 20 years, has retained its original braking system and running gear, so will offer a Mini enthusiast an exciting and worthwhile project.
For more information, visit www.dvca.co.uk.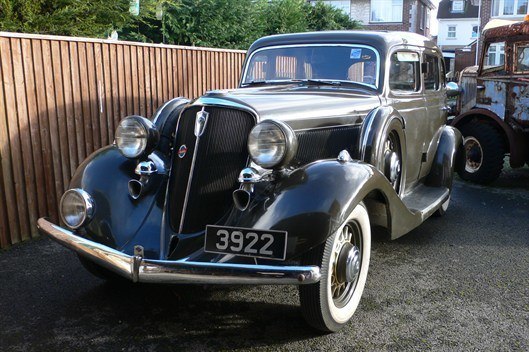 Comments
Author

Keith Adams
Latest