Report: Anglia classic car auction, King's Lynn, 25 January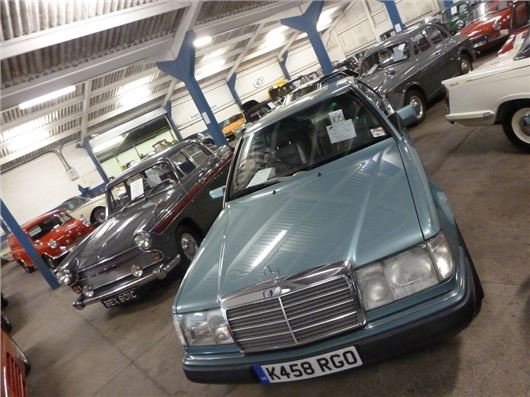 Published 30 January 2014
Anglia's January classic car auction kicked off 2014 in fine sprits, with most cars beating their pre-sale estimates, and an 81% sale rate for a total of £890,930 on a 166-lot lineup.
There were no big surprises with the prices, although thanks to a bumper crowd, serious bidding meant good-to-strong prices on the cars that did sell - with the projects and barn finds scoring particularly well. Top seller was the 1968 Mercedes-Benz 280SL, which went for an estimate-busting £75,075. Second-highest seller was also a Pagoda.
Other sale highlights included the 1909 Leon Bollee, which had been in storage since 1959 and was complete apart from the headlamps and radiator cap, was bought for £21,630 including premium. A 1972 BMW 3.0CSL project car, partially prepared for competition, represented good value at £14,280 with premium, while the Alfasud race car was claimed for the bargain price of £2205 with premium.

Cars we highlighted pre-sale proved popular - the bard find Saab 99 Turbo scored heavily at £6510, while the project Alfa Romeo Spider doubled its pre-sale estimate to go for a still-reasonable £1029. It was a sale that majored on the lower-end of the market, and was none the worse for that, and the prices acheived and sell-through rate indicate that even in the depths of the British winter, interest in popular classics is still very high indeed.
Top 10 sellers, Anglia, 25 January
Mercedes-Benz 280SL, 1968, £75,075
Mercedes-Benz 280SL, 1970, £37,800
Daimler SP250, 1962, £27,300
Ferrari 348tb, 1992, £25,200
Aston Martin Vantage, 2006, £25,200
Daimler SP250, 1961, £23,625
Leon-Bollee Sports, 1909, £21,630
MG TC, 1949, £18,637
Ford Thunderbird, 1962, £18,375
Morris Major, 1933, £18,060
Comments
Author

Keith Adams
Latest