Stunning lots line up for RM and Sotheby's new sale in Manhattan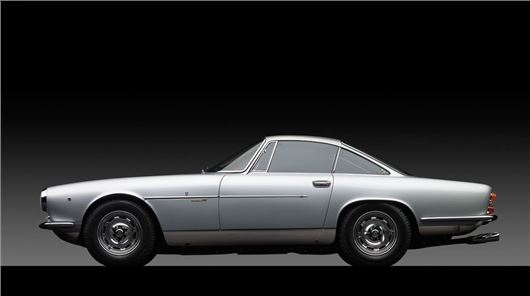 Published 08 November 2013
RM Auctions has confirmed that its new Art of the Automobile sale and exhibition, which takes place at Sotheby's New York in Manhattan, will featuring one of the most significant car collections to be offered in auction history. The catalogue spans a Brewster-built Vanderbilt family carriage to one-off Bugatti Veyron, and 18 of the 21 cars on offer are expected to fitch more than one million dollars.
A highlight will be the 1964 Ferrari 250LM, which is expected to fetch more than $12 million, and we've already highlighted. But the 1959 Ferrari 250GT SWB Competition Berlinetta Speciale (above), will also attract substantial biding. The car was commissioned by pre-eminent Ferrari client Doctor Enrico Wax, introduced a number of styling features that would one day become standard for the marque. It's estimated at $6.5m-8.5m.
Other Ferraris include a 1955 Ferrari 250 Europa GT Coupé, which is the finest example of Pinin Farina's 1950s Ferrari 'look' (estimate $2,250,000–2,750,000), and a rare and authentically restored 1961 Ferrari 250 GT Cabriolet Series II, the only covered headlamp example certified by the factory as having been built new in that configuration along with a hardtop (estimate $1,600,000–2,000,000). 
Although Ferraris dominate the sale, there will be the best of American automotive design, too. A hightlight will be the 1933 Duesenberg Model SJ Beverly (below), the only factory-supercharged Beverly built (estimate $2,000,000–2,500,000).
The big news is the auction's location, which is a new venture for RM in one of the USA's most exclusive art community locations. 'The selection of motor cars in our New York auction has been curated with the intention of celebrating the greatest milestones in automotive history,' said Alain Squindo, Vice President, RM Auctions. 'Every automobile was chosen for its rarity, significance to design, engineering, and for the outstanding achievement it represents in its respective category. As such, and within Sotheby's stunning 10th floor galleries, we are drawing our record-setting year to a close by presenting the motor car as an art form all its own.'
More at www.rmauctions.com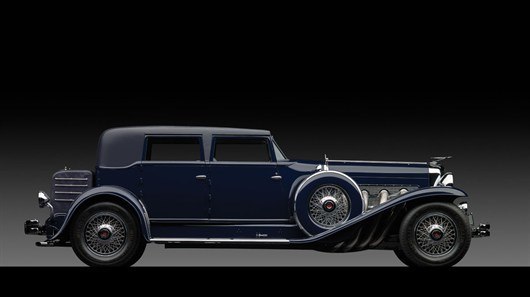 Comments
Author

Keith Adams
Latest