Preview: Coys classic car auction, London, 3 December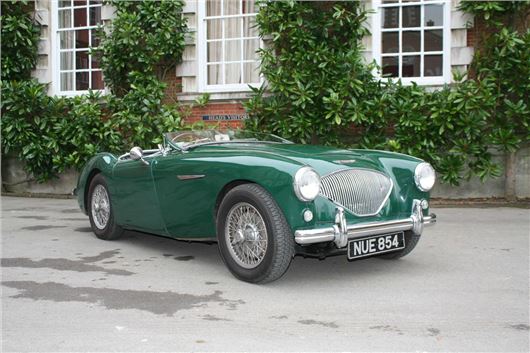 Published 29 November 2013
A late-lot in Coys grandly-named True Greats sale, to be held in London on 3 December, looks set to cause quite a stir in Austin-Healey circles. It's selling what is described as the 'first right-hand drive Austin-Healey in existence', number 16 of 20 pre-production cars.
The car was hand-built at Cape Works before production started at the Longbridge factory, and was delivered to Betty Haig in 1953. She drove it at the Great Auclum speed trials on 8 August, just three weeks after purchasing the car. Betty raced it again in the Paris to St Raphael rally in March 1954 with Enid Riddell, where she came first in the over 2-litre class.
This 1953 Austin Healey 100 has matching numbers and some interesting pre-production features, including a highly lightweight aluminium body, aluminium seats, bonnet safety catch and fan cowling. There are believed to be 50 differences between these early cars and the production derivative. Coys has placed a £100,000-130,000 on the car
A 1972 Dino 246 GT once owned by the famous Britpop band leader Peter Noone of Herman's Hermits will also star at the sale. Noone wanted to be in vogue and have the same colour as Clapton's Dino. Having only been able to purchase a silver car, he immediately commissioned it to be repainted in the striking Viola Dino Metallizzato and it has remained this colour ever since.
Noone owned the car until 1983, when it changed hands to another UK owner. This Dino has only 25,800 miles from new and is estimated at £130,000-165,000.
Chris Routledge, Managing Partner of Coys, said: 'This is arguably the most significant Austin Healey to be offered on the open market this decade. It is a unique opportunity to inherit a competition car rallied by a true legend like Betty Haig.' He added on the Dino, 'We have a long tradition of selling film, television and celebrity cars, and having such a cool car from such a cool period that belonged to a member of the popular culture at that time is really exciting and fitting.'
Other cars at the sale include a 1963 Maserati 3500 GTI Sebring, estimated at £70,000-90,000; a 1938 Hispano Suiza T60 RLA Carroserie Chapron, estimated at £165,000-200,000; and a 1933 Lagonda 3 Litre Selector Special, estimated at £85,000-100,000.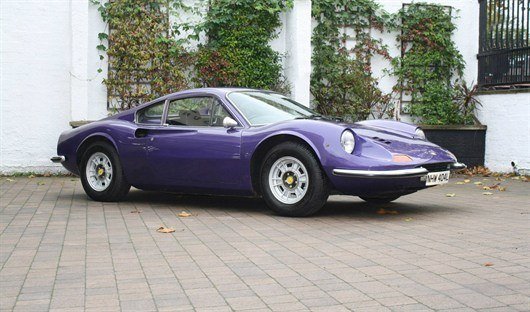 Comments
Author

Keith Adams
Latest