Report: Silverstone Auctions sale, Northamptonshire, 27 July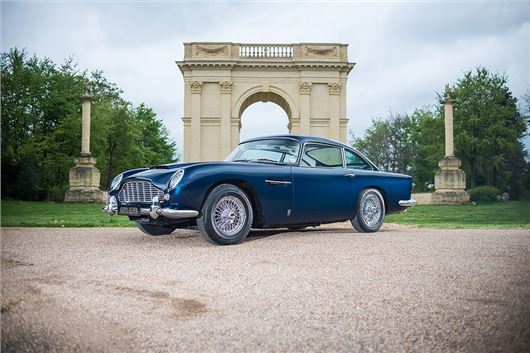 Published 29 July 2013
Silverstone Auctions sold more than £2million's worth of cars at its sale during the weekend-long Classic, with 64% of the lots offered finding new homes. Top seller was the 1966 Aston Marton DB6, which was much fancied before the auction, making an above-estimate £147,200.
The DB6 was once owned by Des O'Connor, and was billed as a'star' car. Other cars offered with notable owners included a 1996 Ferrari 456, originally owned by Formula 1 supremo Bernie Ecclestone which fetched £34,500, and the ex-Enid Blyton 'Noddy Car' – a 1969 Fiat 500 Gamine which sold for £29,325.
Top seller on the day was a 1965 Aston Martin DB5 (above), which sold for well above its upper estimate, fetching £373,750. Meanwhile a 1958 Jaguar XK 150 'S' Roadster with a fascinating history and just 580 miles on the clock, sold for an amazing £201,250, one of the highest prices ever paid anywhere in the world for a car of its type.
Other notable lots finding new homes included a rare 2005 Honda NSX Targa which sold for £80,500, a true piece of British automotive history – the 'Longbridge Tunnel' Mini Clubman, which sold for £1610, and a beautiful 1967 Ford Lotus Cortina MkI fetching £38,525 – more than double its pre-sale estimate.
'Our team did a fantastic job in bringing together such a desirable collection to the Silverstone Classic Sale,' said Nick Whale. 'However, what's perhaps even more impressive is that we'll also be offering dozens more cars in less than a week as we head off to host our 'Pride & Joy' sale at CarFest North.'
More at www.silverstoneauctions.com.
Comments
Author

Keith Adams
Latest