Report: Historics classic car auction, Brooklands, 1 June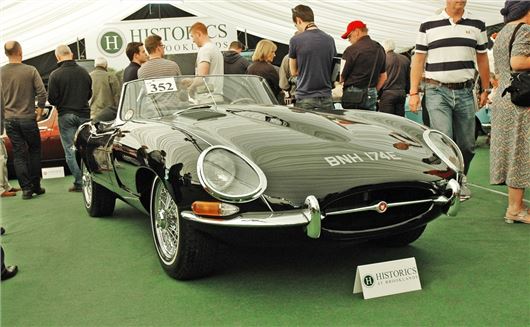 Published 04 June 2013
Historics' June sale at the Brooklands Museum attracted competitive bidding, especially on the classic sports cars as buyers were spurred on by what appeared to be the beginnings of the English summer. It turned in some great figures, too, with 72% of 110 cars sold for a total of £1.58m.
The strong interest in sports cars was typified by the 1961 Lenham-Healey Six. It exceeded its estimate to make £20,720 - a good result reflecting its rarity. Further examples of the sports car buying spree included the 1972 MGB GT in Old English White to score more than £10,500 (against a realistic £6500 estimate) and a 1965 Lotus Seven (estimated at £5000-10,000), which went on to make £17,360.
It was the same story further up the scale with a 'concours' standard 1966 Jaguar E-type Series I finding a new home at £112,000, and a similarly well presented 1959 XK150S Coupé also smashing its pre-sale estimate to make £48,160. Another interesting Jaguar was a D-type recreation built in 1969 - it was well built and nicely accurate, and its owner's going to have a lot of fun this summer for the £52,920 he paid for it.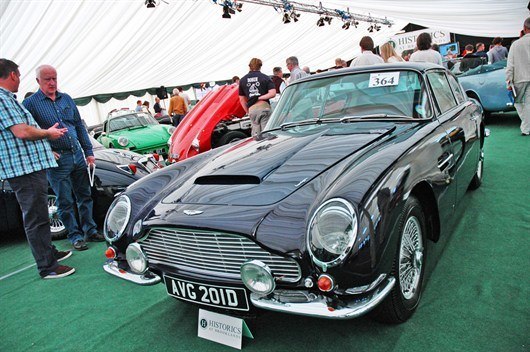 Top seller on the day was an Aston Martin. There were two from the Newpor Pagnell stable sold - the 1967 DB6 (above), which moved on for £123,000, and a 2006 DB9, which took heart and sold for £35,840.  That's seriously tempting, near V8 Vantage money for this sure-fire future classic.
Other notables included a pair of 1957 Mercedes-Benz 190SL roadsters. Their £61,600 and £62,720 clearly showed that these once unloved rag-tops are now finding favour. The 1970 Porsche 911T also looked astounding value at £26,880 - especially as most of its life had been spent off-road. Other 911s enjoying birthday attention included a 1991 Carrera 2 in 1973 2.7RS specification (below) for £38,640 and a 1980 911SC, which went for £15,680. Are impact 911s on the rise? That would have been an £8000 car last year...
Historics' next auction takes place on 31 August. More information at www.historics.co.uk.
The top 10 sellers
1967 Aston Martin DB6, £123,200
1967 Jaguar E-type SI roadster £112,000
1957 Mercedes-Benz 190SL £62,720
1957 Mercedes-Benz 190SL £61,600
1973 Jaguar E-type Series III roadster £56,000
1959 Alvis TD21 Drophead Coupe £56,000
1969 Jaguar D-type Recreation £52,920
1961 Jaguar Mk2 3.8 £49,280
1959 Jaguar XK150S Coupe £48,160
1967 Mercedes-Benz 250SE Cabriolet £46,704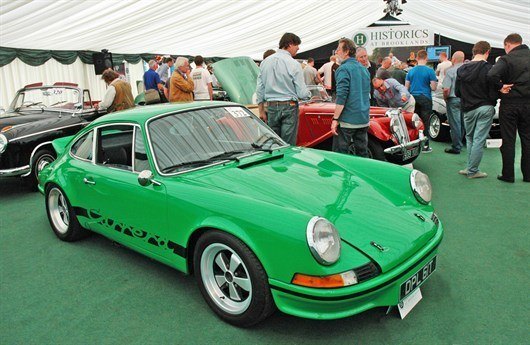 Comments
Author

Keith Adams
Latest