Report: Barons classic car auction, Surrey, 9 June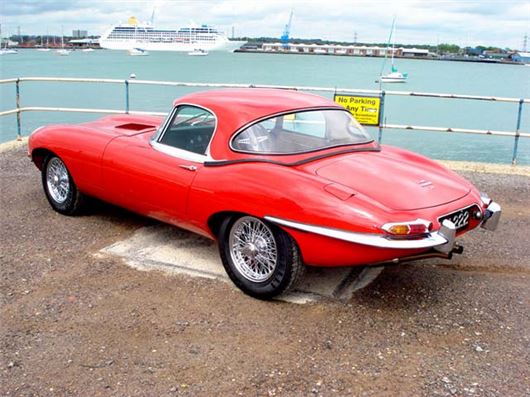 Published 09 June 2013
Barons continued a recent UK auction trend by serving up a Jaguar E-type as its top seller at a busy sale. It was Barons' final Sunday sale for 2013, and proved a popular venue for acquisitive enthusiasts.
The comprehensively restored 1966 E-type roadster made more than £57,000, and its new owner bought well, given that it was rebodied during its restoration. Upgrades - as well as the new body - included a five-speed gearbox, power steering and Harvey Bailey handling kit, all of which might put off the originality freak, but which makes the car a whole lot more usable in the real world - and it did reflect in the less than top-end price.
Other cars that scored well included a nicely restored 1975 Jensen Interceptor III Mk4 at £23,500, which is a solid performance for a car on its way up in the market place. The £19,000 Aston Martin Virage, complete with Sports Pack and five-speed manual ZF gearbox was another good purchase, given the future investment potential of these hand-built Astons.
Other sales included a very nice Triumph Stag, which was finished in Magenta and was presented very well. This car made £11, 200 and a superb Rolls-Royce Silver Spirit III at £9500. And as for the 2000 Merceces-Benz CL500 at just over £2000, that's incredible value for money. Barons now reverts to its traditional Tuesday sale fixtures for the rest of the year with its next sale on the 29-30 July.
Top 10 sellers, Barons, Sandown Park, 9 June
1966    Jaguar E-type S1 Roadster    £57,132.00
1976    Jensen Interceptor III Mk4    £23,532.00
1991    Aston Martin Virage Sports Pack    £19,052.00
1975    Rolls-Royce  Corniche    £16,000.00
1982    Mercedes-Benz 380SL Convertible    £14,012.00
1972    Triumph Stag     £10,750.00
1994    Rolls-Royce Silver Spirit III    £9,532.00
1958    Mercedes-Benz 180 Ponton Saloon    £6,060.00
2001    Mercedes-Benz CLK 320CE    £3,036.00
2002    Mercedes-Benz CL500     £2,924.00
2004    Jaguar X-Type Estate    £2,924.00
2000    Mercedes-Benz CL500     £2,252.00
1991    Jaguar XJ-S V12    £2,028.00
Comments
Author

Keith Adams
Latest