Ferrari leads the way at Bonhams' new Spa auction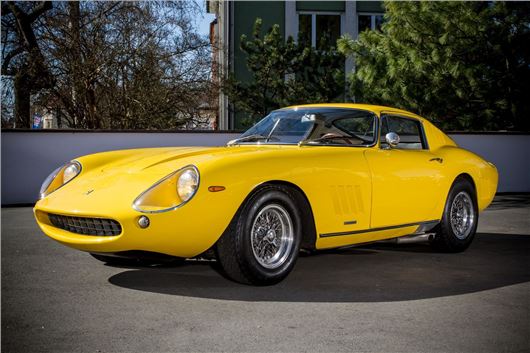 Published 28 May 2013
Bonhams' first ever sale held at the Spa Classic certainly attracted a top-end prices for the lots thanks to a combination of the right people, events and cars. Highlights include strong-performing Ferraris, and more than half a million euros for a Lamborghini Miura P400.
But Spa was yet another auction topped by a Ferrari - total sales in Belgium amounted to €3.4m, but the star of the show was a 1964 Ferrari 275GTB Berlinetta with a well-documented period competition history, which sold well above its conservative €775,000 estimate at €902,750.
 
The sale didn't go all Ferrari's way though. The €575,000 that the 1968 Lamborghini Miura P400 made was well above the market. The factory restored Miura was stunning, and overseen by Valentino Balboni, so clearly not lacking in provenance. The restoration took three years, consumed some 4000 man-hours of labour, and cost €160,000. And was fully documented by Valentino - it came with a file containing more than 600 photographs of the restoration and a signed letter of confirmation.
Other highlights of Saturday's auction include the €437,000 Porsche 911 Carrera RS - the final example to leave the factory - and a 1973 2.7RS with extensive historic racing history, which sold for €181,700. Both 911s exceeded expectations, reflecting the interest in prime examples during the car's 50th anniversary. Other strong sellers were a 1968 Ferrari 330GTC Berlinetta (€270,661), and a five-speed 1968 Mercedes-Benz 280SL which more than doubled its €45,000 estimate to make €105,800.
 
Philip Kantor, Head of the Mainland European Motoring department, said: 'We put together an auction offering a diverse selection of motor cars, and were pleased to welcome a large crowd of bidders and onlookers to the auction on Saturday. We sold a number of exceptional motor cars, including of course the wonderful Miura P400 that was restored under the watchful eye of the legendary Valentino Balboni.'
Top 10 sellers
1964 Ferrari 275GTB Berlinetta, €902,750
1968 Lamborghini Miura P400, €575,000
1974 Porsche 911 Carrera RS 3.0-Litre, €437,000
1968 Ferrari 330GTC Berlinetta, €270,661
1973 Porsche 911 Carrera RS 2.7, €181,700
1935 1935 FIAT 508S Balilla 'Coppa d'Oro' Spider, €172,500
1968 Mercedes-Benz 280SL, €105,800
1968 Ferrari 365GT 2+2 Berlinetta, €100,050
1952 Mercedes-Benz 300 Cabriolet, €93,150
1958 Jaguar XK150SE 3.4-Litre Roadster, €92,000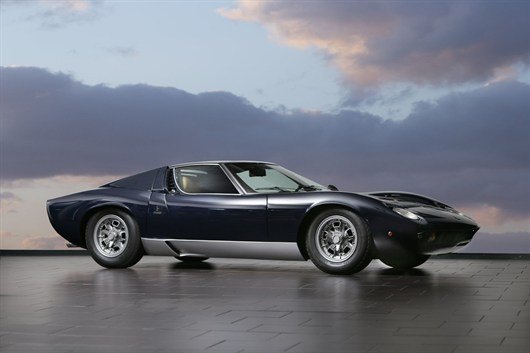 Comments
Author

Keith Adams
Latest