Preview: RM classic car auction, Texas, 27 April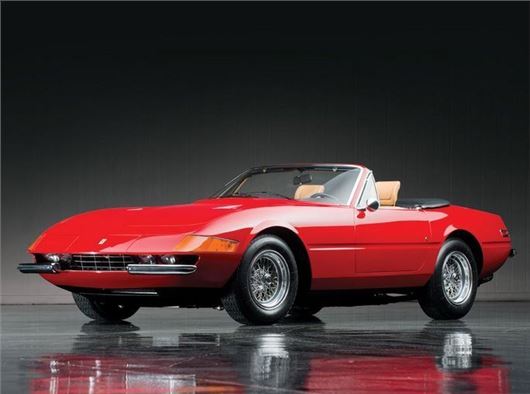 Published 17 April 2013
RM Auctions is hosting another collection auction, and has made sure it has guaranteed a large and acquisitive audience, thanks to the use of those two magic words: 'no reserve'. The cars belonged to Texas millionaire, Don Davis, who built up an impressive collection - and now it's on sale in his home state on 27 April.
Star lot will be a Ferrari Classiche-certified 1973 Ferrari 365 GTB/4 Daytona Spider. Given there were only 121 factory examples (and countless recreations), and this is number 92, the estimate of $1.2m-1.4m is perhaps a little bit conservative. We'll see - perhaps Spiders are about to rally. Certainly there are high profile collectors in California who feel it's undervalued at today's prices.
The collection truly is amazing - Don Davis is downsizing it, and the 64 cars being offered by RM Auctions are his cast-offs. Given that all the cars are going up at no reserve, we can expect strong bidding at the sale, with the usual pre-auction baton-twirling that comes with these upscale US auctions.
Strengthening prices are the explanation for a high estimate on the sale's most interesting car. The 1967 Bendix Yellow Toyota 2000GT comes with a $650,000-850,000 estimate, and we won't be too surprised if it makes it. Since 2003, the growth in values of the impressive 2000GT have ballooned to reflect their rarity - they've expanded three-fold. This one should do well on that basis - it's in lovely post-restoration condition, and is one of the 62 left-hand-drive cars.
Other cars up for sale are a 1965 Lamborghini 350GT, Porsche 959, Porsche 911 Targa, Toyota FJ40 Land Cruiser, AC Cobra 289, and the 1941 Chrysler Newport Indianapolis 500 Pacemaker by LeBaron. Clearly it's an exclusive collection, but there will also be some important market indicators.
More at www.rmauctions.com.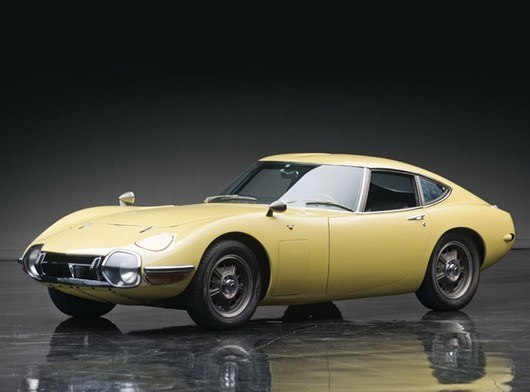 Comments
Author

Keith Adams
Latest