Lancaster Insurance teams up with Wheeler Dealers to raise money for charity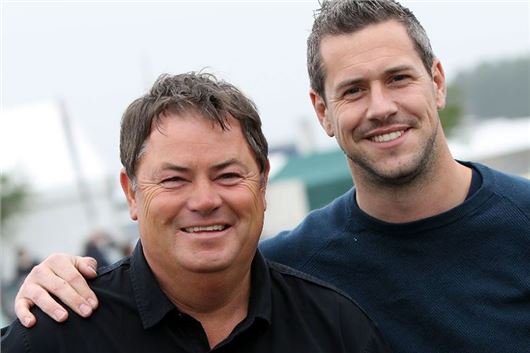 Published 11 May 2017
Lancaster Insurance has teamed up with Wheeler Dealers Mike Brewer and Ant Anstead to raise money for charity. The firm has promised to donate up to £5 to charity for customers who quote the phrases 'Team Mike' or 'Team Ant' when they ring up for an insurance policy.
The phrases refer to the 'classic rumble' that was launched at last year's NEC classic motor show. The pair are currently going to head to build a car, which will then be auctioned in November. Mike has chosen to revive a 1989 Ford Escort XR3i Cabriolet in aid of the Marie Crawford Boyd Foundation. While Ant Anstead is tackling a 1950s-inspired Grand Prix Alfa Romeo in aid of Harrisons Fund.
Lancaster Insurance will be making a donation to the Wheeler Dealer's chosen causes - £1 for every classic car quote provided and a further £4 if the policy is then purchased. 
Live now, new and existing customers must quote 'Team Mike' or 'Team Ant' for the donation to be made. When the campaign closes on the 31 December, 2017, the amount raised will be split equally (50/50) between the two and provide an additional donation, on top of the values each car make at auction for the two causes.
Andrew Evanson, Lancaster senior operations manager, said, 'We're thrilled to further support the initiative, by providing up to £5 to charity for every policy we sell that references Team Mike or Team Ant. Every single penny makes a difference to these two incredible organisations and we'll be doing our very best to support them throughout the year.'
Marie Crawford Boyd Foundation aims to increase awareness and educate people on Wegener's Vasculitis, a poisoning of the blood which is known as a 'silent killer', as well as funding research into treatment and a cure. Harrison's Fund helps fight Duchenne Muscular Dystrophy - the most common genetic killer of children.
Comments
Author

Keith Moody
Latest