TV's Fuzz Townshend needs your help!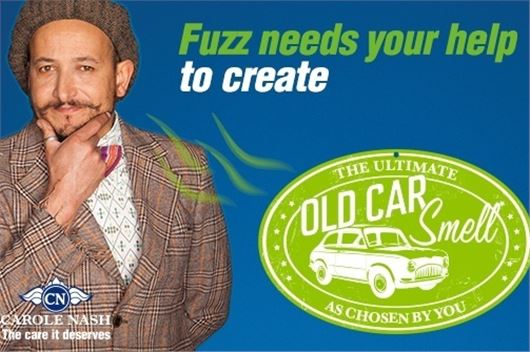 Published 30 March 2016
Whether it's the whiff of oily rags or the scent of hot vinyl seats in summer, there's nothing quite like our sense of smell to trigger our favourite classic car memories.
But if it was possible to combine the scents of the nation's fondest motoring memories into a single fragrance, just what would it smell like? Well that's exactly what TV's Fuzz Townshend and insurer Carole Nash are trying to find out.

Working with fragrance experts AromaCo, Fuzz and Carole Nash are looking to the nation's drivers to tell them the scents which they'll use to create 'Old Car Smell' - the ultimate sensory reminder of Britain's motoring history.

To start the search, Car SOS host Fuzz has provided the first two scents that will be included in the final aroma.

Fuzz said, 'When I was growing up my uncle used to drive a Rover P4 and the interior smelt like a pungent mix of his pipe smoke and the rich leather seats.
'Ever since then, those scents always take me back to the family drives that used to accompany his visits – I have so many fond memories connected to the heady atmosphere of that car.'

Dawn Holmes from Carole Nash said, 'Whether your idea of a classic car smell is lukewarm tea poured from a thermos or the odd scent of a slightly broken electric heater, we want to hear from you.
'Using Fuzz's experience we've started the journey and now we want to hear what car owners have to say so we can create the ultimate 'Old Car Smell' which encompasses the nation's favourite memories with their cars into one nostalgic fragrance.'

To help Fuzz and Carole Nash get it right, click here to tell them about your favourite old car smells.
Comments
Author

Keith Moody
Latest