Curios: Standard Gazel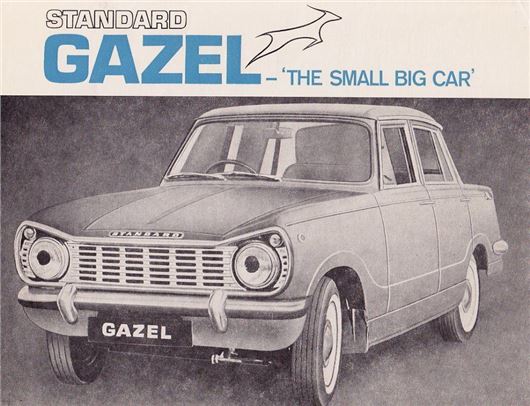 Published 05 February 2015
There was a time when Coventry-based Standard-Triumph had an involvement with numerous other manufacturers around the world, one of its most successful relationships being with Standard Motor Products of India. From 1949, Madras-based Standard was producing locally-assembled versions of British designs, kicking things off with the Vanguard.
The launch of the Triumph Herald at the 1959 Earl's Court Motor Show brought more opportunities, and by the early 1960s an Indian-built version – badged as the Standard Herald – was in production, employing an increasing amount of local content as the decade wore on.
The arrival of a four-door Standard Herald in 1968 distanced the Indian saloon from its British counterpart still further. But it was the arrival of the Standard Gazel in 1971 (the same year that the Herald was dropped in the UK) that marked the biggest move away from the original Triumph product.
The Gazel certainly had strong overtones of the Herald, and was based around the same chassis and running gear. But the previous round-wing front end was replaced by an angled look (influenced by the Herald 13/60), the rear tail fins were usurped in favour of a flatter back end, and all versions came with four doors. The Gazel handled better than the Herald thanks to the adoption of rear leaf springs and a conventional axle in place of the Herald's swing axle arrangement, while bench seats both front and rear were also fitted for the first time – transforming the Gazel into a six-seater.
Yes, according to Standard Motor Products, the new Gazel was a 'four-door, four-light, five- to six-seater saloon', despite its compact dimensions. It was also praised for its levels of luxury, with desirable features like 'PVC leather' upholstery and the fact that the 'driver's door locks externally with key' (such a novelty). Rather impressively, the Gazel stayed in production until 1978, outliving its Herald cousin by a good seven years.
Comments
Author

Paul Guinness
Latest