Curios: Holden Apollo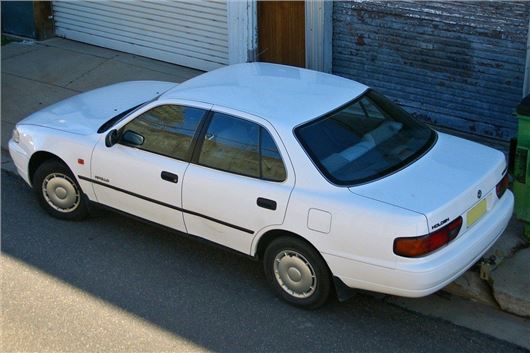 Published 30 November 2015
'There's nothing quite like a Holden,' so said General Motors' Australasian brand in its 1995 sales literature, conveniently overlooking the fact that the brochure to which that bold statement was attached was for the four-cylinder Holden Apollo.
The Apollo, for those who could never be bothered to find out (and why would you?) is a Holden-badged variant of the tried and trusted Toyota Camry – a car that was never going to set the world on fire with Toyota badges, let alone those of Vauxhall's Antipodean half-sister.
Built under a joint venture known as 'United Australian Automobile Industries', the Apollo was a way in which both companies could skirt their way around punitive import tariffs while still maintaining presence in the right part of the market. Toyota did (and for the timebeing, still do) produce the Camry at its plant in Melbourne, while Holden was churning out large rear-drive sedans in their thousands at its base in Elizabeth, Adelaide, South Australia.
It worked on two levels. With Holden deleting the Mk 2 Cavalier-based Camira from its line-up in 1987, the only alternative would have been for GM to import Mk 3 Cavaliers from the UK or Germany, as there was no capacity to build another four-cylinder mid-sizer in Adelaide.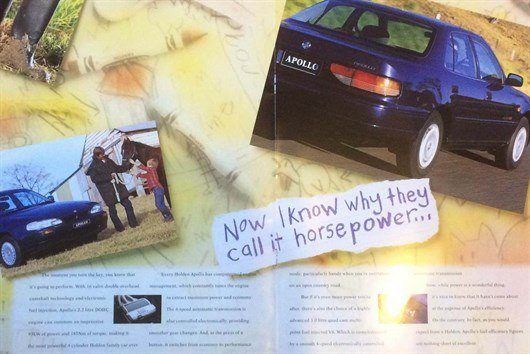 But import tariffs on bigger cars were punitive, meaning that while it made sense for GM to import the Holden Barina (read Corsa) in from Europe, importing Cavaliers, with the resultant tariffs, would have rendered them more expensive than the much bigger and better equipped Commodore.
For European brands, this wasn't a huge issue. Australia is a market where, even today, brands like Peugeot and Citroen are considered to be as premium as BMW and Mercedes-Benz (no, really), so the Cavalier's arch-rival, the Peugeot 405, was justifiably pricier than a big V8 Commodore or Ford Falcon. Owning a European, and not giving a four-X about the import tariff, was (and still is, despite the disappearance of such tariffs) considered a statement of wealth.
And so, GM plugged its gap in the range with a car produced by one of its arch-rivals. Meanwhile, across town from Holden's HQ in Port Melbourne, its traditional rival Ford was cosying up in Broadmeadows with its neighbour, Nissan. The resultant Nissan Pintara and Ford Corsair were spinoffs of the Nissan Bluebird, and were equally as scintillating to drive as the Camry and Apollo.
Holden was clearly nervous about the Apollo's reception, In its brochure, the word 'Australian' appears in every paragraph, while in a bid to underscore its faith in the Toyota design, Holden set up a special aftersales package for the Apollo called 'Apollo Edge', equivalent to today's fixed price servicing contracts, in order to show traditional customers that a Japanese-designed 'Australian' car could be just as reliable as a domestic one.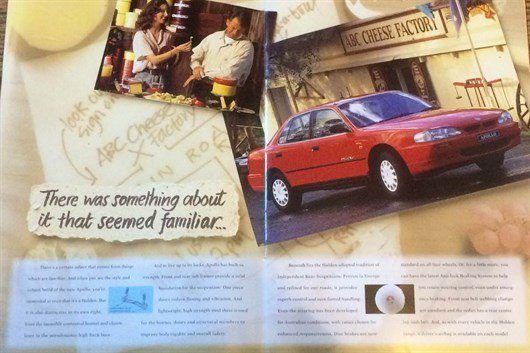 In essence, the Apollo was a perfectly decent car. Well made, refined, okay to drive, well-appointed and good value. Did the Australians take to it? Not really, most preferring instead to go for a basic six-pot Commodore. After all, with fuel at less than a dollar a gallon, why wouldn't you?
And if you still think there's mileage in GM's claim that there was nothing quite like a Holden, then look up the Toyota Lexcen. In return for the Apollo, GM bolted Toyota badges onto its good-old six cylinder Commodore at its Elizabeth factory.  Apart from a few bolt on Toyota bits, such as wheel trims, steering wheels and badges, it wasn't 'quite like a Holden'. It was one.
Comments
Author

Paul Guinness
Latest