Curios: Citroen 2CV Sahara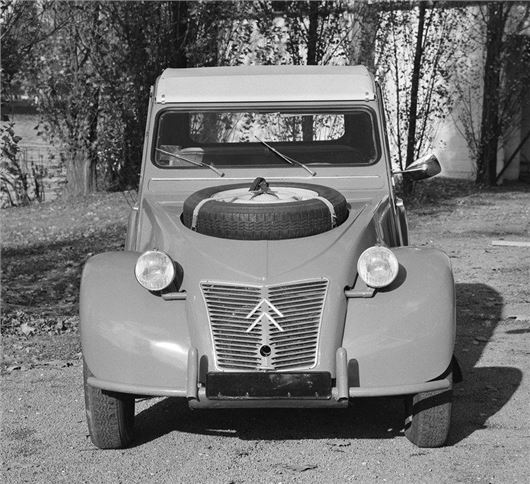 Even a standard Citroen Deux Chevaux is capable of crossing reasonably rough terrain thanks to its front-drive layout, large wheels and generous ground clearance.
But Citroen reckoned a four-wheel drive version was a good idea, the end result being the 2CV Sahara of 1961 – which, instead of using a conventional all-wheel drive set-up, was fitted with an extra engine in the boot to ensure all-round traction.
The two engines were completely independent units with their own gearboxes, fuel tanks and starter buttons. On flat surfaces just one of the engines could be used to save fuel, and on rough terrain the second engine (driving the rear wheels) could be engaged.
To accommodate the extra engine, the floorpan was modified, while the suspension was also uprated to handle the hard work. Two separate fuel tanks were mounted under the driver and passenger seats, with the filler caps visible through both doors. Meanwhile, the Sahara's gearstick was floor-mounted (instead of using the standard 2CV's dash-mounted 'umbrella' stick), with a transmission tunnel running from back to front. 
The 2CV Sahara was a genuinely capable 4x4 (despite the low output of its 425cc two-cylinder engines), and Citroen wasted no time in marketing it to anybody in need of a four-seater, economical off-roader – a list of potential customers that included the military and the police.
Sadly, however, it turned out to be less popular than Citroen had hoped, with just 694 Saharas being built in total. Perhaps the fact that it cost twice the price of a standard 2CV was what eventually killed it, despite the Sahara still managing to undercut most other off-road vehicles.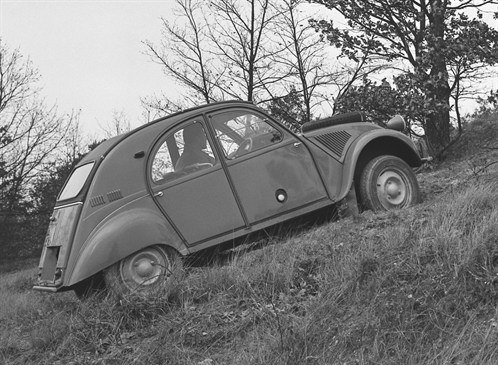 Comments
Author

Paul Guinness
Latest