Budget 2014: Classic car road tax exemption now rolling at 40 years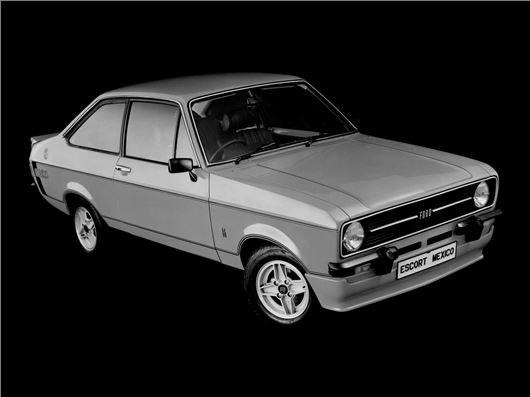 Published 19 March 2014
There's good news for classic car owners in the 2014 budget. From April 2014, the classic car exemption from VED will begin rolling from 40 years, with cars built before January 1974 eligible for a zero-rated tax disc. Then, from January 2015, the formerly fixed cut-off, will become a rolling one. 
The measure, which was announced by the Chancellor of The Exchequer, George Osbourne, means that cars such as the Ford Escort Mk2 (above) will now be considered 'tax-free' from next year. The new cut-off date for classic vehicles will take effect from 1 April 2014, and covers all cars manufactured before 1 January 1974, and confirms our prediction that from 2014, VED exemption would move from fixed to rolling. 
In the Overview of Legislation and Tax rates for 2014-'15, the treasury states that the rolling benefit will affect around 10,000 classic car owners per year, who are currently paying VED, but will be newly exempt from 2015. According to the document, which was issued following the budget, the government considers the classic car industry to be an important part of the nation's historical heritage. According to research by the Historic Vehicle Research Institute and the Federation of British Historic Vehicles Clubs, in its publication The British Historic Vehicle Movement: A £4 Billion Hobby, the historic car industry employs about 28,000 people in the UK. The government also predicts that this change will be revenue neutral for the treasury.
So, from 1 April 2015, vehicles built 40 years ago will be added to the scope of the exemption. The exemption cut-off date in Schedule 2 of the Act will be changed to 1 January 1974 to apply from 1 April 2014 as announced at Budget 2013, and to 1 January 1975 to apply from 1 April 2015 as announced at Budget 2014.
We've already given you a run-down of some of the cool classic cars, introduced in 1973, that will be newly VED-freefrom April 2014 - and, from January next year, with the rolling exemption set at 40 years, more new cars come in, such as the Citroen CX, Lamborghini Countach, Volkswagen Golf Mk1 (below) and Triumph Spitfire 1500.
Also in the budget, it was confirmed that VED - your tax discs - can now be bought and paid for monthly, and you will need to cash in your tax when you sell your car, leaving the next owner liable to buy a new tax disc. This logical move has been introduced to reduce tax administration costs.
Comments
Author

Keith Adams
Latest