Top 10: Classic cars at the Grand Prix de Tours
More than 450 classics gathered in the French town of Chinon this weekend for the annual Grand Prix de Tours. The event, held in the Loire Valley, ran over the weekend of June 25-26 and comprised of a classic car rally on the Saturday and a parade along the town's streets on Sunday.
Star of the show was 'Le Tank' – a Butagtti Type 32 that first raced at the 1923 Grand Prix de Tours – but an eclectic selection of classics came from all over Europe, ranging from pre-war to modern. Here are just ten of our favourites.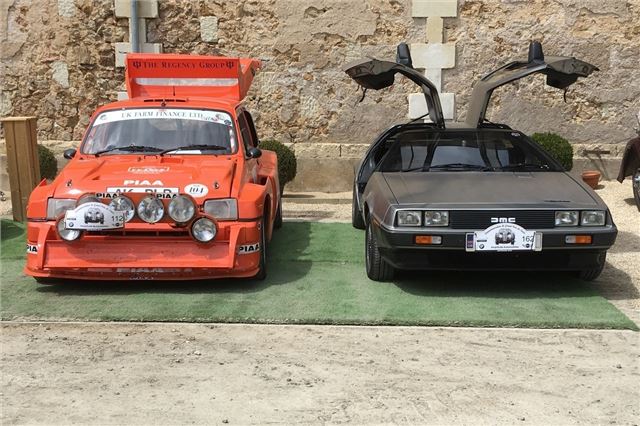 1


Metro 6R4 and DeLorean DMC-12
Two stars of the event were this original Metro rally car and a DeLorean. The race-ready 6R4 uses a six-cylinder, rear-mounted engine to power all four wheels. Designed specifically for taking on likes of the Peugeot 205 T16 on rally stages across the world, we understand that this is an original - making it one of just 205 built.
The DeLorean - always a crowd pleaser - spent every stop with its tell-tale gullwing doors up. Like the 6R4, it also uses a vee engine, although a 2.8-litre rather than a 3.0-litre.
Comments