Top 10: Classic cars at the Grand Prix de Tours
More than 450 classics gathered in the French town of Chinon this weekend for the annual Grand Prix de Tours. The event, held in the Loire Valley, ran over the weekend of June 25-26 and comprised of a classic car rally on the Saturday and a parade along the town's streets on Sunday.
Star of the show was 'Le Tank' – a Butagtti Type 32 that first raced at the 1923 Grand Prix de Tours – but an eclectic selection of classics came from all over Europe, ranging from pre-war to modern. Here are just ten of our favourites.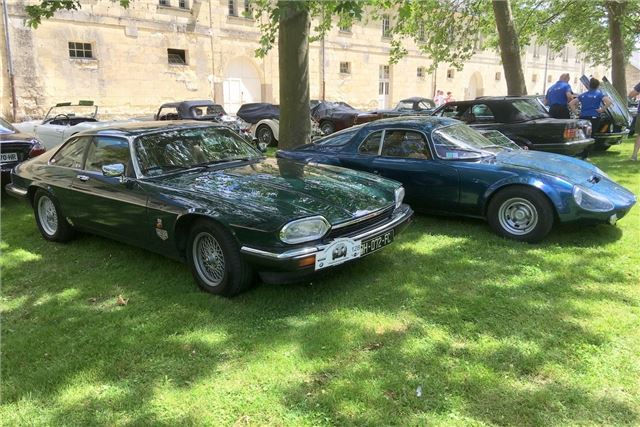 8


Jaguar XJ-S and Matra Djet
While the majority of cars on show were European, there was the odd British car - like a Land Rover Defender and this Jaguar XJ-S. But we'll confess that it was the Matra Djet that caught our eye first.
Created in the early 1960s, the Djet was a thoroughly modern design with independent suspension, coil springs, and disc brakes. Introduced in 1962, the Djet can stake a claim to being the world's first mid-engined sports car - beating the DeTomaso Vallelunga to market.
Comments